Dal team Wasabi è finalmente arrivata la possibilità di estrarre automaticamente la drive-key (file key.bin), senza alcun hardware o software aggiuntivi, usando solo il Wasabi 360 Ultra. L'imminente versione 1.2 BETA 2 per questo emulatore di dischi ottici (ODD) sosterrà la Xbox 360 Slim Lite-On DG-16D4S . Per quanto riguarda le unità phat Xbox 360, è attualmente in fase di sviluppo.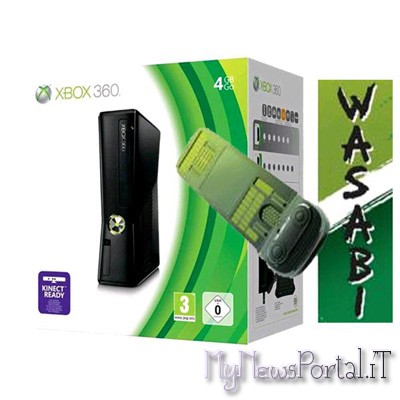 Ma andiamo a vedere il video e le parole del team:
From the team that brought you the intuitive and immensely popular "virtual ISO" on-screen menu system for Xbox 360 optical disc drive emulators comes yet another world first – fully integrated, automatic drive key extraction.

With Wasabi 360 Ultra there is no need for expensive third party drive key extraction hardware: with a single press of a button on the Wasabi 360 control panel, the drive key is automatically extracted from your original ODD and saved to Wasabi 360 Ultra's onboard storage for future use.

And that's all you need to do – the previously saved drive key is retrieved and used automatically on each subsequent Xbox 360 boot. Simply plug and play –
easy, fast, safe and convenient.

The automatic drive key extraction feature currently supports all Xbox Slim Liteon 16D4S drives, and support for the various Xbox Phat drives is currently under development.

Automatic drive key extraction for Xbox Slim's will be included in the upcoming v1.2 BETA 2 firmware release.

More details will follow on the Wasabi 360 Ultra website in the coming days, stay tuned.

Team Wasabi
httpv://youtu.be/BPtIVJ8IwYI
Have Fun!
Wasabi 360 Ultra: il prossimo aggiornamento permette di estrarre la "drive key" automaticamente
ultima modifica:
2012-01-08T10:00:12+01:00
da