Tramite la rivista inglese PSM3 veniamo a conoscenza di una notizia che farà contenti tutti gli appassionati della saga di Kratos, infatti sembra che nel nuovo capitolo, che secondo i vari rumor dovrebbe arrivare molto presto, saranno introdotte delle novità fino ad oggi mai viste.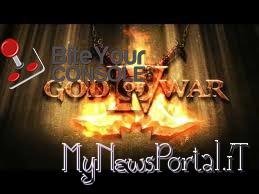 Per tutti coloro che hanno avuto il piacere di giocare alla saga di God of War si staranno chiedendo cosa può offrire in più un colossal del genere.
Andiamo a scoprirlo…
Oltre alle varie novità che la storia ci potrà offrire sembra che sarà introdotto un inedito comparto multiplayer co-operativo dove potremo usare Kratos e suo fratello Deimos in una avvincente fuga dall'aldilà.
Sembra che ci ritroveremo ad affrontare orde di demoni pronte a sbarrarci la strada lungo il nostro cammino verso la salvezza. Sembra anche che tale modalità possa essere giocata sia offline che online.
Sembra una grande novità, anche se la notizia più grande resta il ritorno del tanto acclamato seguito di God Of War.
Tali notizie sono da considerarsi solo dei rumor in quanto Sony e Santa Monica non hanno ne confermato, ne smentito questa notizie.
Non ci resta che attendere ulteriori dettagli in merito.
Stay Tuned
[RUMOR] God of War IV avrà una modalità co-op sia off-line e on-line
ultima modifica:
2011-12-29T18:30:13+01:00
da