A poco meno di un mese dalla data di uscita del nuovo capitolo della saga Call of Duty , ci arrivano alcune indiscrezioni che Infinity ward sia gia' pronta a rilasciare uno dei quattro o cinque DLC che vedranno la luce durante l'anno "di vita" di Modern Warfare 3.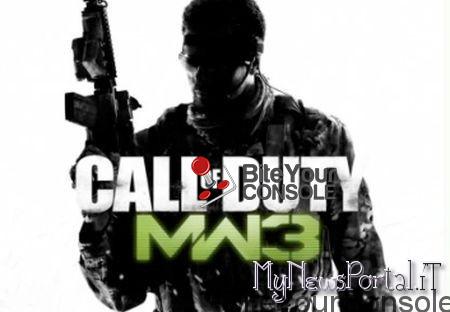 Infatti secondo una rivista nipponica il DLC conterra'…
cinque mappe che avranno i nomi di: Concrete , Italy , Morning Wood , Overwatch , Park.
Overwatch è anche il nome di una mappa di Modern Warfare 2, della quale quindi potrebbe essere fatto un remake. Il DLC sarà gratuito per i membri di Call of Duty Elite, mentre per gli altri sarà acquistabile tramite le procedure tradizionali.
Ma le sorprese non finiscono qua' perche' come si legge dal titolo la stessa casa produttrice ci fa' sapere di aver usato misure adeguate per tutti coloro che usavano i vari bug per salire piu' in fretta in classifica, "bannandoli" dal live del gioco.
Qualsiasi tentativo di cheat, hack e sfruttamento di difetti del codice in Modern Warfare 3 non sarà tollerato Abbiamo bannato oltre 1.600 giocatori e stiamo lavorando su un update per risolvere i problemi tecnici. Per favore continuate a segnalare chi imbroglia
Ci resta da capire se anche le classifiche saranno azzerate oppure se si verifichera' come in Modern Warfare 2 dove trovavamo giocatori che avevano punteggi impossibili… staremo a vedere!!!
Modern Warfare 3 : DLC in arrivo e ban per i cheater
ultima modifica:
2011-11-28T12:57:26+01:00
da