Pubblicato una prima pre-release di ps3netsrv-android, l'app per dispositivi Android sviluppata dal developer JCorrêa ci permette di eseguire lo streaming di immagini ISO su console PS3.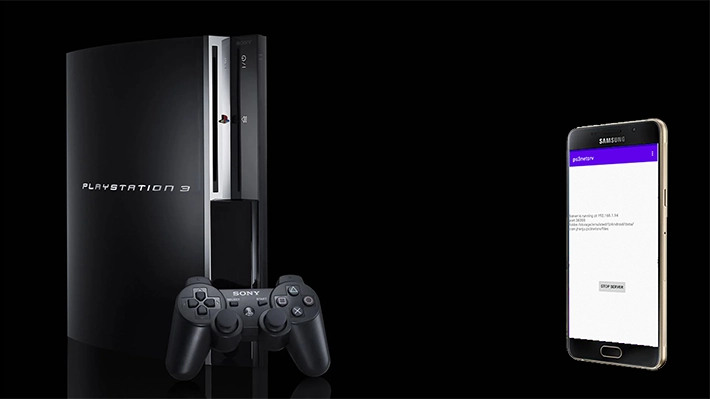 Questo programma consente di accedere alle immagini ISO memorizzate o collegate a un dispositivo Android (telefono, tablet, Smart TV, ecc..) da una console PS3 tramite connessione WiFi/LAN.
It's not a "real release" because it's not complete (I'll have to change the interface of settings activity yet). The purpose of this is to check if the application is still working.

— Jhonathan Corrêa (@JCorreaBR) September 6, 2023
Limmagine ISO (PS3, PS1, DVD, BDISO) viene montata in remoto come disco virtuale tramite multiMAN o webMAN MOD, basta dunque avviare il gioco dall'icona del disco sulla XMB come un qualsiasi gioco.
Va notato che questa nuova versione è una pre-release e non è stata ancora completamente testata. è stata rilasciata per verificare il funzionamento dell'applicazione dopo alcune modifiche che consentono all'utente di selezionare più percorsi.
Funzionalità mancanti dalla versione originale di ps3netsrv ancora in sviluppo:
ISO in più parti.
ISO virtuale da "JB Games".
ISO crittografate.
Changelog
Questa è una pre-release non ancora testata. Ha il solo scopo di verificare se l'applicazione funziona ancora dopo alcune modifiche per consentire all'utente di selezionare più percorsi.
Nota: Il progetto è sviluppato utilizzando solo librerie Android/Java native, per evitare problemi di licenza.
Download: ps3netsrv-android v0.5 Alpha (APK Debug)
Download: Source code ps3netsrv-android v0.5 Alpha
Fonte: twitter.com