Il developer Markus95 ha pensato di dar vita ad un nuovo homebrew game dal tema post-apocalittico prendendo spunto da The Last of Us e Resurgent.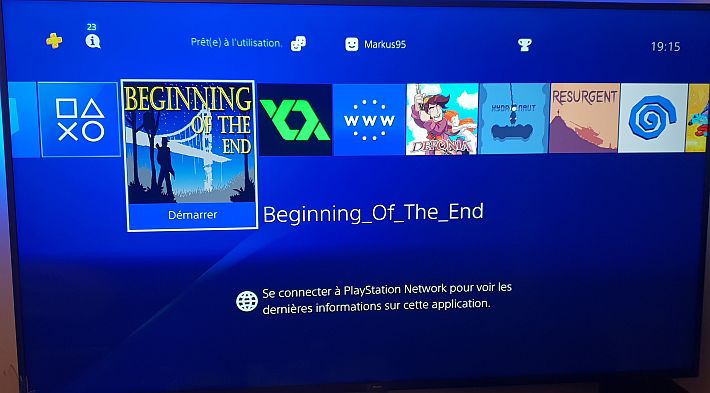 Un gioco di avventura, azione e riflessione in sviluppo per console PlayStation 4, Nintendo Switch e (si spera) PlayStation Vita realizzato interamente a mano (sprite, sfondi, animazioni, ecc..) attraverso GameMaker Studio.
Lo sviluppatore ha rilasciato una prima demo per console PlayStation 4 e Nintendo Switch, mentre lo sviluppo del gioco su console PlayStation Vita potrebbe subire un arresto dovuto ad alcuni bug non meglio precisati.
Controlli
Premere o per camminare.
Premere o + per eseguire.
Premere o + + per saltare.
Premere per tutte eseguire tutte le azione come su, cerca, apri, ecc..
Premere per utilizzare la pistola.
Premere per utilizzare il fucile.
Download: Beginning of the end Demo (PS4)
Download: Beginning of the end Demo (Switch)
Fonte: logic-sunrise.com