Il developer Markus95 ha da poco iniziato il porting di alcuni giochi sviluppati attraverso il motore di gioco GameMaker, uno dei titoli più promettenti riguarda Leap of Faith, un piccolo platform simile a Super Meat Boy.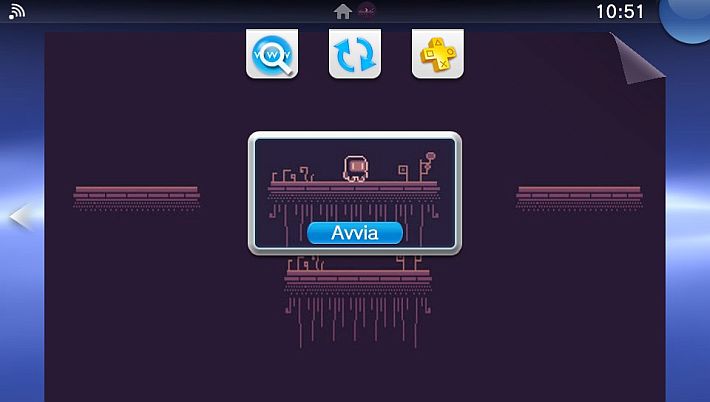 Nelle vesti di un piccolo astronauta dovrai farti strada per raggiungere l'uscita in un crescendo di livelli sempre più difficili. Il gioco è stato realizzato per il concorso Weekly Game Jam #50 – "Remake a classic".
Leap of Faith v.1.0 by Markus95 can now be downloaded from VitaDB, VHBB or EasyVPK! More info is available here: https://t.co/0HQRDsnN3C

— VitaDB (@VitaDB1) August 16, 2021
Controlli
– Muovi l'astronauta a destra o a sinistra.
– Salta.
– Menu di gioco.
Download: Leap of Faith v1.0
Fonte: twitter.com