Disponibile un nuovo aggiornamento per FHeroes2 su console Nintendo Switch, l'implementazione gratuita del motore di Heroes of the Might and Magic II realizzato dal developer dimag0g.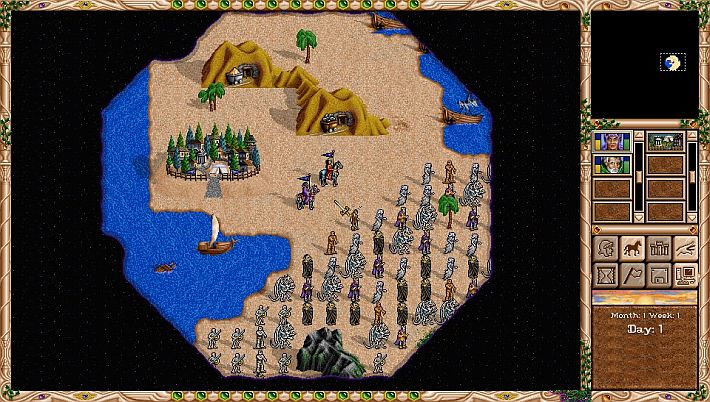 Heroes of Might and Magic II: The Succession Wars è un videogioco di strategia a turni sviluppato da Jon Van Caneghem attraverso New World Computing e pubblicato nel 1996 dalla 3DO Company.
Il gioco è il secondo capitolo della serie Heroes of Might and Magic ed è generalmente accreditato come il gioco di successo per la serie. Heroes II è stato votato come il sesto miglior gioco per PC di tutti i tempi da PC Gamer nel maggio 1997.
Un pacchetto di espansione, The Price of Loyalty, è stato rilasciato nel 1997. Successivamente, 3DO ha raggruppato Heroes II e il suo pacchetto di espansione in una confezione, rilasciato come Heroes of Might e Magic II Gold nel 1998.
Installazione
Avrai bisogno di una copia del gioco ufficiale per eseguire questo port.
La directory principale di Free Heroes 2 è codificata come /switch/fheroes2. Caricare i file di gioco all'interno di questa cartella, e in particolare le cartelle ANIM, DATA, MAPS e MUSIC, insieme al file fheroes2.nro.
Le cartelle ANIM e MUSIC sono opzionali, puoi giocare senza musica o filmati. Se non hai la cartella ANIM, creala e copia tutti i file *.smk da DATA ad ANIM.
Alla fine dovresti avere il seguente albero di directory sulla tua scheda SD: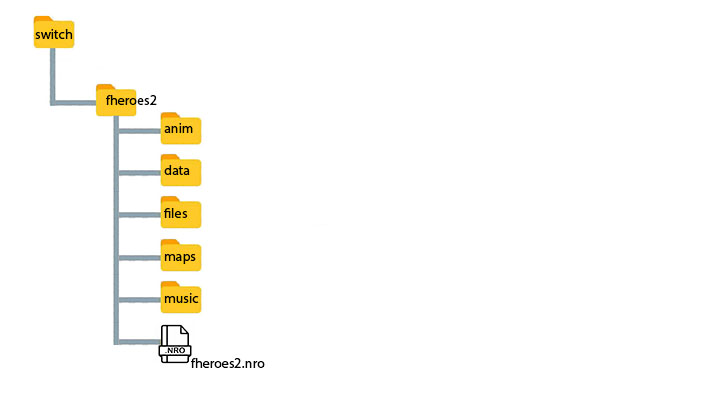 Controlli
Touchscreen – Emula il mouse, incluso il trascinamento.
– Sposta il cursore del mouse.
e – Scorri.
– Clic sinistro del mouse.
– Clic destro del mouse.
– Esc.
– Invio.
– Lancia un incantesimo.
– Fine turno.
– Viaggia per le città.
– Esplora gli eroi.
Changelog
Aggiornamento alla versione 0.9.4 in upstream. L'elenco completo delle modifiche può essere trovato qui.
I vecchi salvataggi di gioco potrebbero non essere compatibili.
Prossimamente
Di seguito è riportato un elenco di bug noti/funzionalità mancanti, approssimativamente in ordine di priorità.
I filmati video hanno ancora proporzioni errate.
Le impostazioni locali non sono supportate.
Download: fheroes2-switch v0.9.4
Download: Source code fheroes2-switch v0.9.4
Fonte: gbatemp.net
[Scena Switch] Rilasciato fheroes2-switch v0.9.4
ultima modifica:
2021-06-28T08:04:53+02:00
da