Il developer m1s3ry realizza un nuovo porting per console PlayStation Vita e PlayStation TV, dopo Roguelight e Behind Every Great One ecco arrivare King of Machines.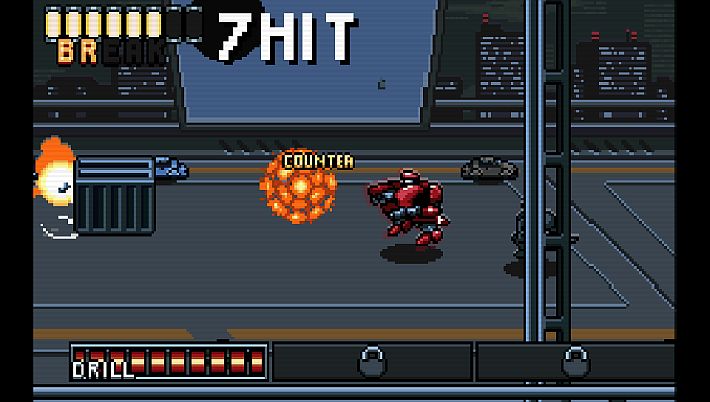 King of Machines è un picchiaduro a scorrimento laterale a tema meccanico, in un mondo in cui le tute esotiche potenziate sono all'ordine del giorno, e anche l'arma preferita in una rivolta violenta.
New release! This time is the amazing King of Machines by hwilson (link to the og game https://t.co/n2D1dwAToP)
This is another GMS 2 game. Please give credits to @Grossleymoo #VitaIsland #PSVita #Vita2021 #GameMakerStudio2 https://t.co/Teflg1H2po

— m1s3ry (@m1s3ry_) March 20, 2021
Ispirato ai classici picchiaduro come TMNT (Teenage Mutant Ninja Turtles) e Armored Warriors, così come ai moderni giochi d'azione con personaggi.
Caratteristiche
Controlli di movimento agili, un po' come in Turtles in Time.
Sistema combinato con spazzate, montanti e fucile da caccia.
Afferra e lancia, un po' come in Turtles in Time.
Armi speciali sbloccabili.
Boss unici.
Modalità allenamento (con sacco da boxe – usala per capire tutti i possibili attacchi combo).
Modalità di disposizione.
Cutscene con riferimenti ad anime e Engrish gratuito.
Controlli
– Sposta Mech.
– Spara.
– Mischia.
– Salta.
e – Armi speciali.
– Carica BREAK.
– Pausa.
Elenco combo
Launch: +
Dash: / +
Guns Akimbo: + +
Giga Drill: , , FORWARD +
Uppercut: , , +
Sweep: , , +
Shotgun: , , BACK +
Dive Kick: ,
Giga Drill (Midair): , +
Shotgun (Midair): ,
Shoulder Gun: (con misuratore BREAK completo)
Download: King of Machines v1.0
Fonte: twitter.com