Il noto hacker qwertyoruiopz, già autore di diversi jailbreak per dispositivi Apple e console PlayStation 4, ci mostra un nuovo exploit POC all'interno del browser web Safari.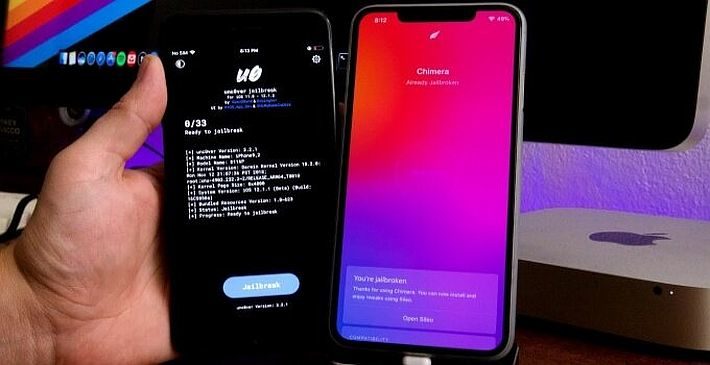 L'exploit nel webkit funziona su tutti i dispositivi montanti la terza beta di iOS 13. Secondo il giovane hacker, questo exploit si basa sul bug nel webKit "Structure::create should call didBecomePrototype()".
in case you don't have a jsc shell handy, https://t.co/sURyuUukbC! even works as recently as iOS 13b2

— qwertyoruiop (@qwertyoruiopz) July 6, 2019
Per chi monta iOS 13 beta 3 (e probabilmente versioni inferiori della stessa beta) potrà provare ad eseguire l'exploit avviando sul proprio dispositivo il browser web Safari e digitando l'indirizzo http://rce.party/wtf.html.
La Security researcher Amy ha sviluppato un exploit completo per iOS 12.3.1 basato proprio sul Proof of Concept di Luca Todesco e pubblicando un video sul proprio profilo Twitter dove viene mostrato il bypass SOP (Same Origin Policy) tramite lettura/scrittura arbitraria.
Decided to take @qwertyoruiopz's nday and write a full exploit for it. Here is a exploit for iOS 12.3.1 doing SOP bypass via arbitrary read/write pic.twitter.com/VH6ah7UNot

— itszn (@itszn13) July 6, 2019
Tuttavia l'exploit su iOS 12.3.1 potrebbe apparire piuttosto obsoleta, e non crediamo affatto che gli sviluppatori bruceranno una simile vulnerabilità si di un sistema operativo così vecchio.
Anche il noto hacker Ben Sparkes ha ottenuto l'accesso alla shell di root su iOS 13 Beta 3, risultato raggiunto sempre grazie al Proof of Concept rilasciato da Luca.
got shell btw pic.twitter.com/6IEhgkFDPp

— sparkey (@iBSparkes) July 7, 2019
Non crediamo che Apple possa patchare l'exploit, almeno non durante il periodo di beta testing di iOS 13. Tuttavia si consiglia di soggiornare sul firmware attualmente più basso in attesa di un probabile jailbreak.
Fonte: yalujailbreak.net
Rilasciato JavaScriptCore Safari exploit per dispositivi Apple montanti iOS 13 Beta 3
ultima modifica:
2019-07-09T23:33:31+02:00
da