Il team Libretro ha pubblicato una primissima versione alpha del core MPV Media Player, questo strumento mira ad utilizzare le funzionalità già stabilite in MPV e che non sono attualmente disponibili in Retroarch movieplayer.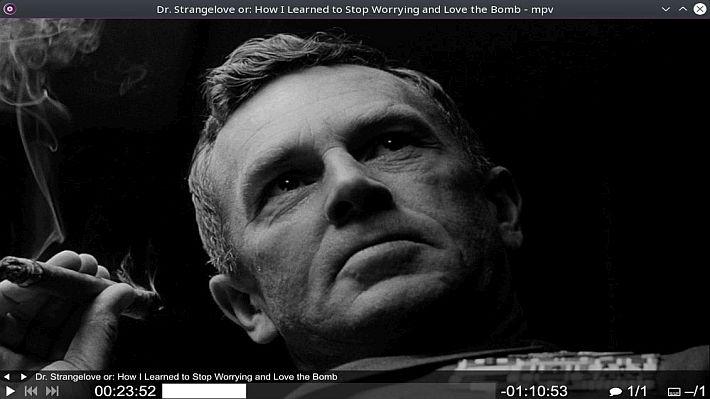 MPV è un classico lettore multimediale FOSS (Free and Open Source Software), si tratta di un fork di mplayer2 e MPlayer dove ne condivide alcune funzionalità con le precedenti versioni e ne introduce molte altre.
L'intenzione del team Libretro sembra essere quello di voler utilizzare retroArch per riprodurre filmati e video attraverso i dispositivi embedded (come i Raspberry Pi) e desktop utilizzando l'accelerazione hardware senza dover utilizzare direttamente Kodi o mpv.
Thanks to deltabeard, we now have a libretro media player core based on libmpv/mpv! Still a work in progress but it already has hardware decoder support! If yuo don't know what mpv is, check their website here – https://t.co/RaefgLAGl8 https://t.co/r2VrG3In8X pic.twitter.com/qY03kEljJK

— libretro (@libretro) January 8, 2018
Le promesse di MPV Media Player Libretro Core sembrano buone, a detta dal team Libretro, un'esperienza più integrata in un filesystem di root più piccolo.
Compilazione
[stextbox id='alert']Attenzione: Il team Libretro ha reso disponibile solo il codice sorgente, dovrete compilare il core da soli.[/stextbox]
Retroarch deve essere compilato con --disable-ffmpeg per impedire al filmato integrato di riprodurre il file di input.
FFmpeg (preferibilmente ramo principale) deve essere compilato con --enable-shared.
mpv deve essere compilato con --enable-libmpv-shared.
Infine basta eseguire il comando make nella cartella mpv-libretro.
Changelog v0.1 alpha
Aggiunta accelerazione hardware.
Utilizza la risoluzione video per framebuffer.
Aggiunti controlli base di input.
Download: Source code MPV Media Player Libretro Core v0.1 Alpha