Activision e Infinity Ward hanno annunciato ufficialmente il gioco Call of Duty: Infinite Warfare, il titolo verrà rilasciato il 4 novembre prossimo per console Playstation 4, Xbox One e PC.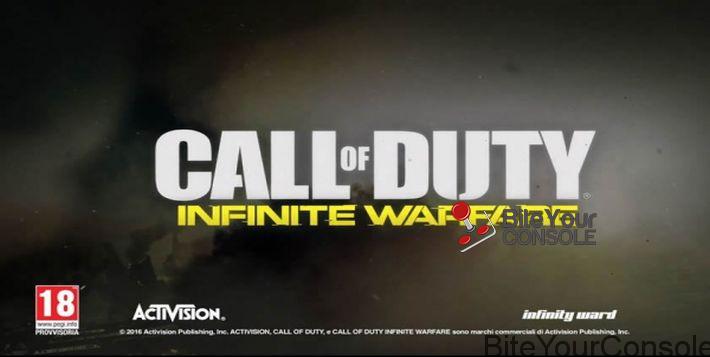 In Call Of Duty Infinite Warfare i giocatori saranno messi in prima linea nel combattere un conflitto su larga scala, tanto larga da solcare l'intero sistema solare.
Una nuova campagna narrativa che ruota attorno al comandante Nick Reyes impegnato nella lotta tra le nazioni comuni della Terra, lo United Space Alliance delle Nazioni Unite, e il Fronte della Difesa Settlement.
[tube url=http://www.youtube.com/watch?v=EeF3UTkCoxY]
Se acquisterete la versione Digital Deluxe o Legacy Pro Edition riceverete in omaggio una copia del remastered di Call of Duty Modern Warfare.
Fonte: blog.activision.com