Il developer Squarepusher pubblica sul social network un'immagine del titolo Way of the Warrior per 3DO, un videogioco molto simile a Mortal Kombat.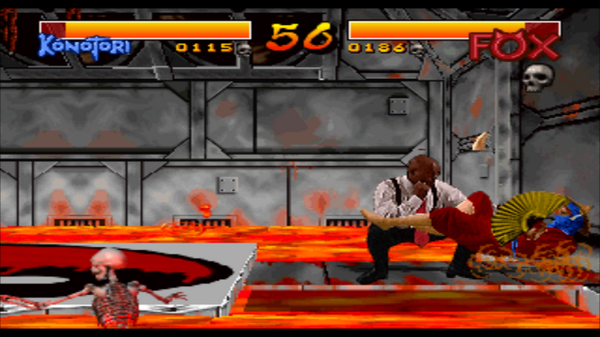 Way of the Warrior è un videogioco di combattimento sviluppato dalla Naughty Dog. Il titolo era stato originariamente pubblicato negli Stati Uniti il 1° novembre 1994 e poi rilasciato l'anno successivo in Giappone il 26 maggio, in Europa non è mai arrivato.
Sviluppato dalla Naughty Dog per universal Interactive Studios, Way of the Warrior offre una grafica ad alta risoluzione, dai personaggi con delle storie dettagliate, e mosse finali ultra-violenti (le Fatality che conosciamo bene in Mortal Kombat). 
La colonna sonora del gioco è costituita dalle musiche del gruppo White Zombie con l'album La Sexorcisto: Devil Music, Vol. 1 del 1992.
Libretro emula il primo gioco per 3DO
ultima modifica:
2014-08-25T08:47:27+02:00
da