Il crollo della chiavetta targata Team Kado era nell'area già da qualche giorno. Quest'oggi l'utente Shadoxi di PS3News, ha rilasciato il dump del file .elf dei game True Blue. Questo rilascio permetterà di giocare a qualsiasi game True Blue fino ad oggi rilasciato, su qualsiasi Firmware 3,55 o inferiori.
Il metodo, come leggiamo nel topic ufficiale, deve ancora essere messo a punto, quindi per il momento sconsigliamo l'utilizzo ai meno pratici.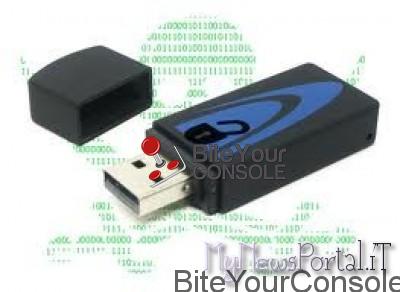 Di seguito le dichiarazioni ufficiali del coder.
Hi ,I release my ELF dumper, it work with any firmware > 3.56.

Tested on:
– Original 355 -> ok
– True Blue CFW v2 -> ok
– …

There are some bugs (size of dump …) but it work.
It's ELF dumper from memory and it work with True blue cfw v2 and any 3.55 firmware because it doesn't use lv2 peek/poke.Warning: It will not brick your ps3. But i am not responsible for any damage.

HOWTO:
– Enable dev_blind with multiman
– copy libsysutil_np_trophy.sprx from /dev_blind/sys/external/external to dev_hdd0/ and rename it "orignal_libsysutil_np_trophy.sprx"
– copy my modified "libsysutil_np_trophy.sprx" to /dev_blind/sys/external/
– load a True blue game from multiman
– exit multiman
– run your game
– wait few minutes (if you get black screen after 3 minutes reboot ps3)
– exit game
– go to ftp
– in dev_hdd0/ there are your decrypted DUMPEDBOOT.bin
– copy and rename it with another name.

Howto uninstall patch :
Two ways:

– You could uninstall this patch by replacing modified libsysutil_np_trophy.sprx by orginal libsysutil_np_trophy.sprx

– Or uptade in recovery mode

Thanks to: Ps3dev
Traducendo, il coder annuncia, il rilascio ufficiale del proprio dump del file .elf, affermando che è stato testato su qualsiasi firmware 3.55 o inferiore, risultando funzionante. Ci sono alcuni bug da sistemare, ma funziona.
Il Dump .elf funziona su qualsiasi Firmware 3.55 o inferiori perchè non utilizza lv2 peek/poke. Non ci sono rischi di brick, ma il coder, non si assume nessuna responsabilità.
Come istallare:
Abilita dev_blind con Multiman
copiare libsysutil_np_trophy.sprx  da  /dev_blind/sys/external/external  e metterlo in  dev_hdd0/ e rinominarlo "orignal_libsysutil_np_trophy.sprx"
copiare il file modificato "libsysutil_np_trophy.sprx"  e inserirlo in /dev_blind/sys/external/
caricare una partita da Multiman
attendere qualche minuto (se si ottiene schermo nero, dopo 3 minuti riavviate la console)
Uscire dal gioco
Aprire l'ftp
In dev_hdd0/ troverete il DUMPEDBOOT.bin
copiare e rinominare con un altro nome
Download:
L'era dei dongle è veramente finito???
Stay tuned!