Alle 18 di oggi pomeriggio Nintendo ha preso (per la sua seconda volta) la parola. Le novità sono state veramente tante, in questo articolo ve le riassumeremo tutte in un fiato.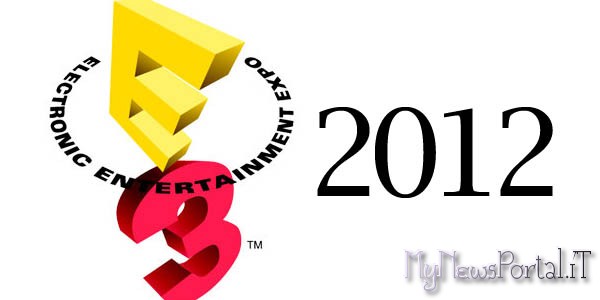 Si parte con…
WiiU includerà manopole analogiche

WiiU supporterà la vibrazione
httpv://youtu.be/mZvlpA7knsQ
Annunciato Pikmin 3 per Wii U.
httpv://youtu.be/OIB5fflsQzM
Annunciato New Super Mario Bros come titolo di lancio di WiiU
httpv://youtu.be/K4pJnV5OxPI
Annunciato Batman: Arkham City per WiiU
httpv://youtu.be/TRr6JG15RK4
Scribblenauts Unlimied annunciato  per WiiU e 3DS
httpv://youtu.be/oHxaRMCmjT8
Mass Effect 3 sarà compatibile con WiiU.

Wii Fit per WiiU.
httpv://youtu.be/BF7D8H7Vxb0
Presentato Zombie U per WiiU
httpv://youtu.be/LxNzFa8u-rw
Gli altri titoli mostrati per WiiU: Tekken Tag Tournament 2, Tank, Trine 2: Director 's Cut, Darksiders II and Aliens: Colonial Marines.
httpv://youtu.be/YgndOkWGk1A
httpv://youtu.be/mU4iahUtTgs
New Super Mario Bro 2 per Nintendo 3DS sarà disponibile dal 17 agosto in Europa.
Lego City: Undercover annunciato per 3DS.
httpv://youtu.be/8jfja-DeCP8
Altri titoli annunciati per 3DS: Lords of Shadow: Mirror of Fate, Epic Mickey: The Power of Illusion, Scribblenauts e Kingdom Hearts 3D Unlimited.

Domani alle ore 03:00, ci sarà una presentazione di vari giochi per 3DS.
Stay Tuned!
[Speciale E3] Tutte le novità di casa Nintendo!
ultima modifica:
2012-06-05T21:56:08+02:00
da