Come Microsoft, anche Sony ha mostrato in 90 minuti tutti i suoi titoli e assi nella manica. Dobbiamo dire che non ci sono troppe sorprese, anche se l'articolo vale la pena di leggerselo tutto.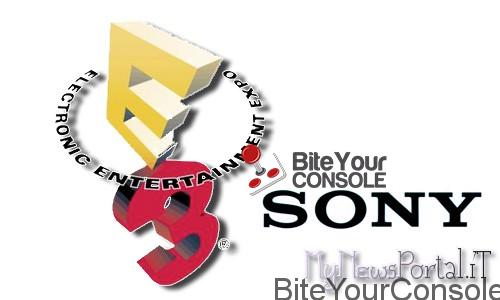 Di seguito troverete tutti gli annunci con tanto di trailer.
Confermato il nuovo titolo di Quantic Dream, Beyond – Two Souls.
httpv://youtu.be/4NEup8y0g-Q
Confermato PlayStation All-Stars Battle Royale. Il gioco arriverà questa stagione di festa.
httpv://youtu.be/u5BLgycbUog
Per il prossimo anno sono programmati quasi 200 giochi per PSN.
PS Vita sarà integrato per fare da controller per LittleBigPlanet 2.
PS Vita: confermati Tomb Raider e Final Fantasy VII.
God of War: arriva l'adesione il 12 marzo 2013.
Call of Duty Black Ops annunciato per Vita. Che uscirà questo inverno.
Annunciato lo sviluppo di Assassin 's Creed III Liberation per PS Vita.
httpv://youtu.be/7A06me5gbWc
Annunciato bundle con PS Vita bianca più Assassins Creed Liberation.
Assassin 's Creed III sarà disponibile anche in bundle per PlayStation 3.
httpv://youtu.be/4ye1r2u5bOA
FarCry 3 e Assassin 's Creed III avrà DLC esclusivo per PlayStation 3.
httpv://youtu.be/vfez_a0iX4w
httpv://youtu.be/Gnns8lkyPYw
Presentato Demo di The Last of  Us
httpv://youtu.be/8ZYkj0glnqs
Rilasciata Demo di God of War: Ascension
httpv://youtu.be/HSo6IwTBMmw
Questo è tutto amici. Vi diamo appuntamento a stasera con la seconda conferenza di Nintendo dove verrà svelato il prezzo del Nintendo WiiU.
Stay Tuned!
[Speciale E3] Sony: tutte le novità in arrivo!
ultima modifica:
2012-06-05T12:56:04+02:00
da