PsDev è tornato con un'altra release per PS Vita chiamata Magic Reader. Questo script consente di estrarre alcuni file PUP (file del firmware) dalla console . Il developer ha intenzione di aggiungere ulteriori caratteristiche in futuro rendendo il programma molto più utile di quanto possa esserlo ora.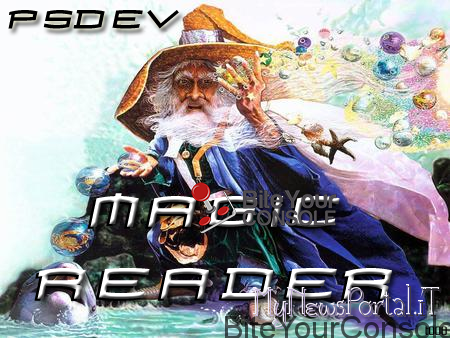 Di seguito le parole di PsDev:
Made this script in about 10min. It extract the Magic ASCII, PUP Version and License.xml from a VITA PUP here is the script.
Right now the script is stupid and doesn't do much, I plan on adding a full PUP dump and a SFO/PSF dumper.
Tale strumento è volto a tutti gli sviluppatori sulla scena PS Vita , compresi i vari Wololo e SKFU, in futuro permetterà di estrarre una parte del firmware necessario per poter creare un firmware modificato.
Il programma non è ancora stato reso disponibile , PSDev ha annunciato che deve mettere appunto gli ultimi dettagli per poi rilascare la prima versione del programma.
Stay Tuned!