Lo store online della Epic Games questa settimana ci regala altri due splendidi indie, l'avventura punta e clicca The Silent Age e l'affascinante gioco d'azione con elementi roguelike Tunche.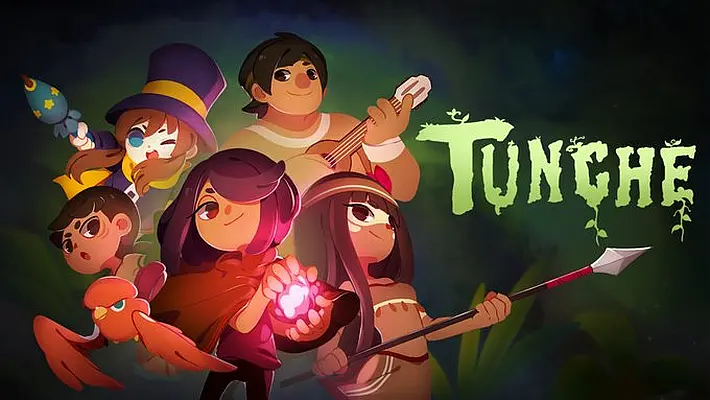 The Silent Age ha riscosso un notevole successo sui dispositivi mobile, con oltre 7 milioni di download. Vincitore del 2013 Casual Connect Indie Prize e applaudito per la sua storia profonda, i puzzle intelligenti e la navigazione radicalmente semplice e lo stile artistico.
Restore peace in the Amazon or let evil creatures take over the jungle? 😨

We choose restoring peace 🤝 Tunche is FREE this week on the Store! https://t.co/HtftoaoJlW pic.twitter.com/uhzu84AWEG

— Epic Games Store (@EpicGames) March 30, 2023
Aiuta Joe mentre viaggia tra l'enorme presente del 1972 e il futuro apocalittico del 2012 per scoprire la verità dietro l'estinzione dell'umanità, una missione affidatagli da un uomo morente dal futuro.
Usa il tuo dispositivo portatile per viaggiare nel tempo e per risolvere enigmi che ti avvicinano alle risposte salvando l'umanità.
Tunche è invece un affascinante gioco d'azione disegnato a mano con elementi roguelike. Fai squadra con i tuoi amici o gioca da solo. Scegli tra 5 personaggi unici e riporta la pace nella foresta pluviale amazzonica.
Se siete interessati, potrete riscattare e scaricare gratuitamente entrambi i giochi visitando questo indirizzo. Da giovedì prossimo i giochi verranno sostituiti da Blazing Sails e da Dying Light: Enhanced Edition.
Fonte: twitter.com