Destination Home Team pubblica una prima build 1.86 di PlayStation Home in pre-release per console PlayStation 3 che eseguono HEN/HFW attraverso homebrew come multiMAN o webMAN Mod.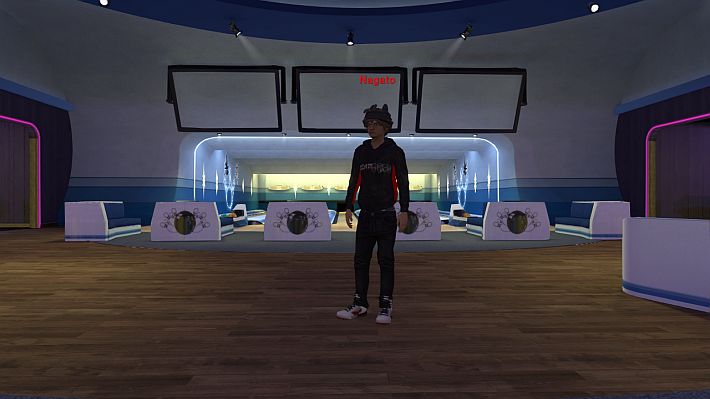 Destination Home è un progetto senza scopo di lucro che mira a far rivivere i server online di PlayStation Home per scopi didattici e di conservazione. La comunità virtuale è servizio di rete sociale ha smesso di funzionare alla fine di marzo del 2015 quando Sony spense i server.
For users who want to test out an early PlayStation Home Build for HEN/HFW systems feel free to check out the official GitHub pre-release build here: https://t.co/S8rqmJL3Gf#PlayStationHome #PS3 #Preservation #PSHome

— Nagato's Revenge (@NagatoRevenge) November 7, 2021
Il team che in questo momento sta lavorando su di una soluzione per l'emulazione del server online, ha deciso di attingere nuovamente al client offline per un po'.
In passato era particolarmente lungo e noioso eseguire il client offline di PlayStation Home, in quanto il programma doveva fare uso del Target Manager ProDG su console PlayStation 3 DEX/DECR/DECH.
Rispetto alle build offline originali, questa build compatibile con HEN/HFW consente agli utenti di eseguire l'avvio in Home attraverso l'uso di multiMan o webMan Mod.
Attualmente questo side-project è ancora nelle sue prime fasi poiché ci sono molti "cerchi" da considerare per il team durante lo sviluppo di questo client come la dimensione complessiva del client, la compatibilità delle scene, la modifica dei file chiave in modo che Home non vada in crash, e quant'altro.
Prerequisiti
Qualsiasi PlayStation 3 con HEN/HFW installato. Raccomando di essere sull'ultima versione che è la 4.88 a partire dal 7/11/2021. Se non sei su HEN/HFW puoi guardare il tutorial ufficiale qui o in basso.
Scaricare l'ultima versione della cartella dell'app PKG & GAMES.
Una chiavetta USB FAT32 per installare PlayStation Home Developer | HEN-QA Launcher. Nota che questa è una build in pre-release.
Come installare il client di prova
Dovrai essere su un sistema HEN/HFW PS3. Per ulteriori informazioni su come installare HEN sul tuo dispositivo, fare clic su questo tutorial qui. Inoltre, avrai bisogno di un dispositivo USB formattato in FAT32 per il trasferimento di PlayStation Home Developer | HEN-QA Launcher e PlayStation Home Developer | HEN-QA.PKG.
Inoltre, dovrai aver installato multiMan o webMan Mod per eseguire PlayStation Home Developer | HEN-QA Launcher.
Dopo aver scaricato i file necessari, trascinare prima PlayStation.Home.Developer.HEN-QA-PreRelease.pkg nella ROOT della tua chiavetta USB. Successivamente, decomprimere l'archivio PlayStation.Home.Developer.HEN-QA.Launcher.zip e trascinare la cartella GAMES nella ROOT del dispositivo USB.
Con HEN abilitato, sulla console PS3, andare su ★ Package Manager > Standard > PlayStation Home Developer HEN-QA-PreRelease.PKG per installare il file PKG. Nota che ci vorranno un paio di minuti poiché dovranno essere estratti un sacco di file. Una volta terminato, andare su multiMan e assicurarsi che il dispositivo USB sia ancora collegato alla PS3. Andare sulla colonna Giochi per vedere l'icona PlayStation Home Developer | HEN QA Launcher e fare clic su .
Una volta tornato sulla XMB, fare semplicemente clic sul programma di avvio, attendere che Home si avvii e, naturalmente, selezionare Offline.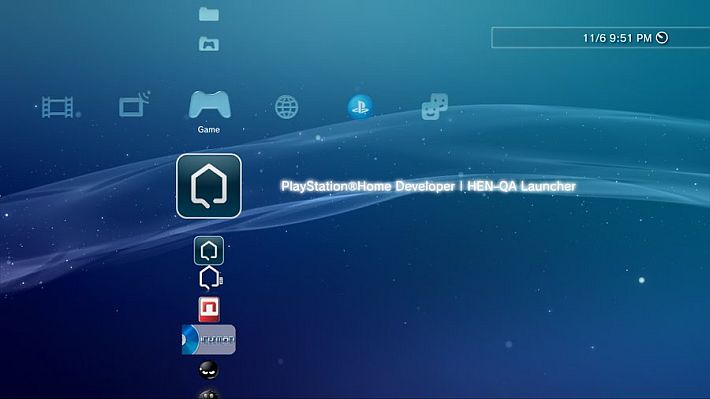 Changelog v0.1
Rilasciato client di prova PlayStation Home Developer | HEN-QA Launcher per mostrare il proof of concept.
La build ha solo una revisione anticipata di SCEE Bowling Alley aka Game Space.
Non ci sono giochi né screenlink per questa scena in quanto era solo a scopo di test. + Questa scena non è completamente compatibile con la versione 1.86, quindi mancano i modelli per gli schermi TV.
Download: PlayStation.Home.Developer.HEN-QA-PreRelease.pkg
Download: PlayStation.Home.Developer.HEN-QA.Launcher.zip
Download: Source code PlayStation.Home.Developer.HEN-QA
Fonte: twitter.com
[Scena PS3] La prima build 1.86 di PlayStation Home in pre-release per HEN/HFW
ultima modifica:
2021-11-07T10:10:30+01:00
da