Rockstar Games ha rivelato la data di lancio di Grand Theft Auto: The Trilogy – Definitive Edition, segnate la data sul calendario, il gioco si renderà disponibile dapprima in digitale giorno 11 novembre tramite PlayStation Store, Microsoft Store, Nintendo eShop e Rockstar Games Launcher.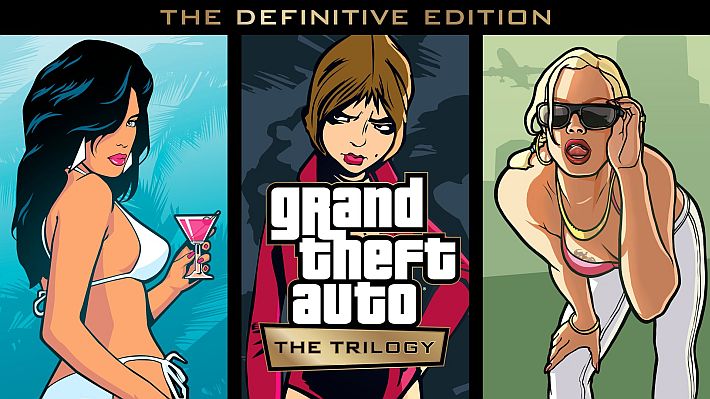 Gli abbonati a Xbox Game Pass potranno giocare al gioco lo stesso giorno del lancio, mentre gli abbonati a PlayStation Now potranno giocarlo un mese più tardi, a dicembre.
Sempre a dicembre il gioco arriverà anche in formato fisico per console Xbox Series X/S, Xbox One, Switch e PlayStation 4. Un vero e proprio remaster da come si evince dal trailer adattata alle piattaforme moderne dallo studio Grove Street Games utilizzando Unreal Engine.
Grand Theft Auto: The Trilogy – The Definitive Edition introduce aggiornamenti di controllo moderni ad ampio raggio, inclusi miglioramenti al targeting e al puntamento, ruote per armi e stazioni radio aggiornate, mini-mappe aggiornate con navigazione migliorata che consente ai giocatori di impostare i waypoint verso le destinazioni , obiettivi aggiornati, trofei e altro ancora
La versione per Nintendo Switch include anche controlli specifici per Switch, tra cui la mira con giroscopio, oltre a zoom, panoramiche e selezioni di menu della fotocamera touch screen, mentre la versione per PC include il supporto per NVIDIA DLSS e ulteriori nuovi risultati tramite il Social Club di Rockstar Games.
Ulteriori miglioramenti in tutti e tre i titoli includono un sistema di illuminazione completamente ricostruito; ombre, tempo e riflessi migliorati; personaggi aggiornati e modelli di veicoli; insieme a nuove texture a risoluzione più elevata su edifici, armi, strade, interni e altro ancora.
Grand Theft Auto: The Trilogy – The Definitive Edition include anche una serie di aggiornamenti ambientali tra cui fogliame completamente nuovo, superfici più lisce e distanze di disegno maggiori per fornire un nuovo livello di profondità e chiarezza in tutto il mondo.
Fonte: videogameschronicle.com
Rivelata la data di uscita di Grand Theft Auto: The Trilogy – Definitive Edition
ultima modifica:
2021-10-22T19:19:22+02:00
da