Il developer SKGleba pubblica un nuovo plugin per console PlayStation Vita e PlayStation TV che una volta installato ci permetterà di aggirare i controlli della firma sulla partizione gro0.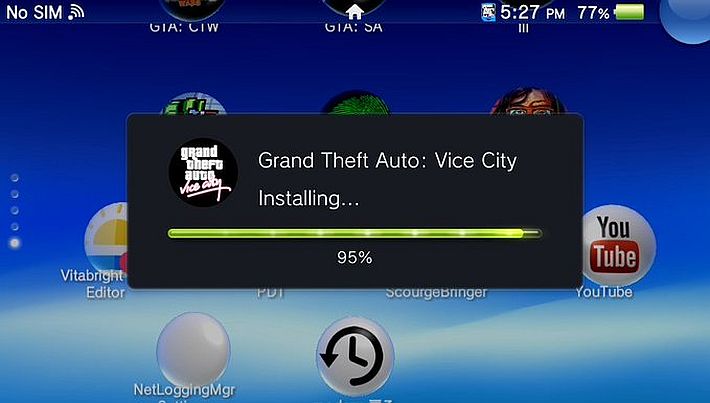 Il plugin permette di inserire un'app homebrew su SD2Vita (o in una qualsiasi altra partizione), montarla come gro0: e questa si comporterà come una gamecard legittima.
fakegc is now public – a plugin that bypasses signature checks on gro0.
You can i.e put a homebrew app on the sd2vita (or any other partition), mount it as gro0: and it will behave like a legit gamecard.
Maybe someone will find a use for it.
link: https://t.co/SDARgRO6yj pic.twitter.com/7gTLNTFqHn

— SKGleba (@skgleba) May 16, 2021
Le stesse patch potranno essere utilizzate per installare homebrew ed altri file su altre partizioni come uma0 o imc0. Lo sviluppo sembrerebbe rispondere al recente bounty che permetterebbe di utilizzare una scheda SD2Vita come gioco retail.
Caratteristiche
Rimossi i controlli gc dalla partizione gro0: (può eseguire qualsiasi app).
Caricare i file dell'app in gro0:app/TITLEID/ e copiare il file param.sfo in gro0:gc/.

I giochi retail dovranno essere prima decrittografati.

Inserire il plugin fakegc.suprx sotto *main nel config.txt di taiHen.
Il plugin del kernel fornito monterà la SD2Vita sia su gro0: che su grw0:.

Compatibile anche con la versione completa di YAMT.

Puoi reindirizzare ux0:data/ a grw0:reData/ con rePatch.

Se il gioco va in crash dovrai ricompilarlo con il nuovo percorso.

Testato sui firmware 3.60 e 3.65.
Download: fakegc.suprx
Download: fakegc.skprx
Download: Source code fakegc
Fonte: twitter.com
[Scena PS Vita] Rilasciato fakegc – un nuovo plugin che permette di aggirare i controlli della firma su gro0
ultima modifica:
2021-05-16T23:10:24+02:00
da