Fino ad oggi per abilitare la riproduzione remota su console PlayStation 4 jailbroken dovevamo far uso di un payload conosciuto come PS4REN, ebbene un utente su twitter è riuscito ad abilitare la suddetta funzione anche senza fare uso del payload.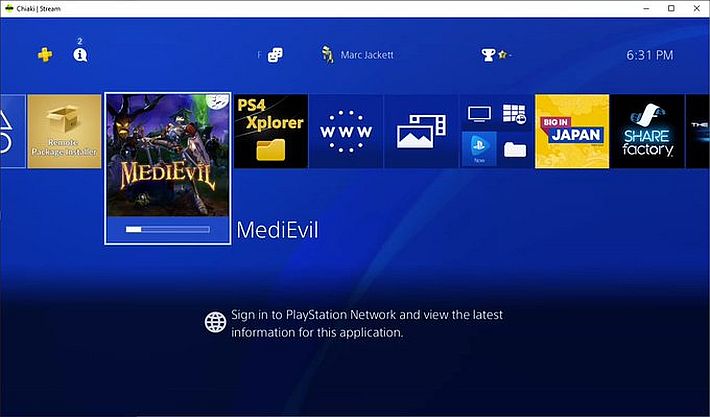 Si tratta di una "attivazione" (hacktivation) della console senza doverla collegare a Internet o aggiungere un account (ciò causerebbe l'aggiornamento), facendo in questo modo i servizi come la riproduzione remota o il trasferimento dei salvataggi su USB funzioneranno senza aver eseguito l'attivazione della console.
Le operazioni che seguiranno avranno però delle ripercussioni, si tratta infatti di ripristinare un backup della PlayStation 4 (file archive.dat), questo significa che tutto quello che sarà presente sull'hard disk interno della console verrà irrimediabilmente cancellato, a meno di salvare tutti i dati più importanti su di un dispositivo esterno ripristinandoli poi in un secondo momento.
with this backup, users that are not activated can now "hacktivate" their console and use features such as remote play without the need for HEN and also copying saves without the need of charlyzards tool.

— Ai Ohto (@notzecoxao) September 26, 2020
Il backup condiviso da Sinofevil1997 e riportato da zecoxao ci permette di "hacktivare" la  console e utilizzare funzionalità come la riproduzione remota senza la necessità di HEN e di copiare i salvataggi senza la necessità dello strumento charlyzards.
Abilitare la riproduzione remota su PS4
Per abilitare la Riproduzione remota sulla console PS4 e PS4 Pro andare su: [Impostazioni] > [Impostazioni della connessione di Riproduzione remota]. Selezionare la casella accanto ad [Abilita Riproduzione remota].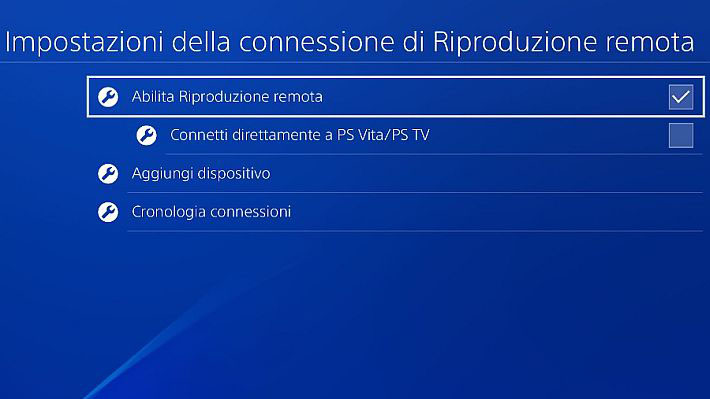 Installazione
Selezionare [Impostazioni] > [Sistema] > [Backup e ripristino].
Inserire il dispositivo di archiviazione USB con il backup in una delle porte USB della PS4.

Scaricare l'archivio .zip ed estrarre il file archive.dat nella directory PS4/EXPORT/BACKUP/(DATADELBACKUP)/archive.dat.

Selezionare l'opzione [Ripristina PS4].
Selezionare il file del backup da ripristinare.
Verrà visualizzata una schermata per informarti che il sistema sarà riavviato e inizializzato, che la procedura di backup sia stata completata o meno. Seleziona [Sì] per continuare.
Download: BACKUP.ZIP
Fonte: psxhax.com