Disponibile per il download la demo di eFootball PES 2020 su tutte le piattaforme PlayStation 4, Xbox One e PC Windows (via Steam).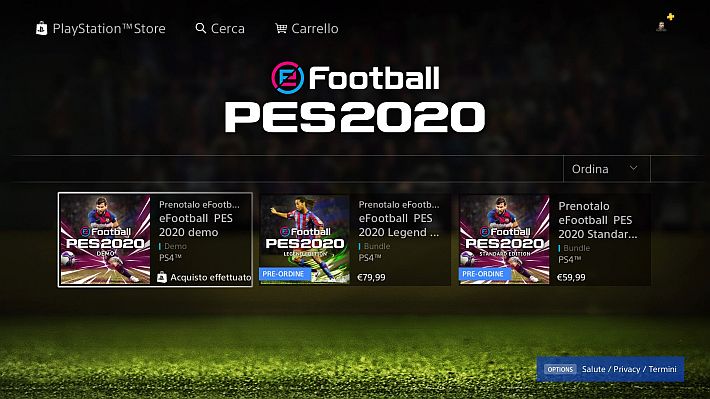 La demo include ben 14 squadre con licenza ufficiale, tra cui l'Arsenal, il Barcellona, il Boca Juniors, il Manchester United e la Juventus, quest'ultima in licenza esclusiva per console.
The #eFootballPES2020 demo is finally HERE! 🙌

Download it on Xbox One, PlayStation 4 and Steam today!#PlayingIsBelievinghttps://t.co/iGH8gJ0RyW

— KONAMI UK (@KonamiUK) July 30, 2019
La versione di prova include la modalità Calcio d'inizio che permette di giocare una partita regolamentare sfidando altri utenti o il COM in Locale o in Co-op e la Partita veloce. Il gioco completo si renderà disponibile il prossimo 10 settembre.
Fonte: thesixthaxis.com
Disponibile per il download la demo di eFootball PES 2020 su PlayStation 4, Xbox One e PC
ultima modifica:
2019-07-30T13:32:29+02:00
da