Deus Ex: Mankind Divided e Batman: The Telltale Series faranno la loro comparsa sul PlayStation Plus di gennaio, come precedentemente accennato da PlayStation Universe grazie ad una fuga di notizie venerdì scorso.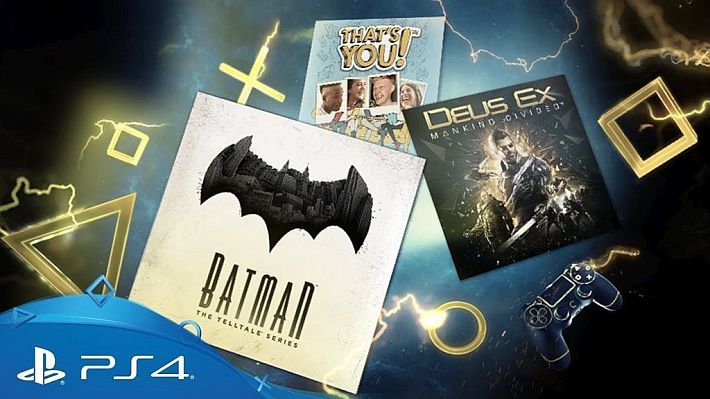 Il titolo bonus per PlayStation VR questo mese sarà invece StarBlood Arena, continuando in linea su PlayStation 3 gli abbonati potranno scaricare Sacred 3 e Book of Unwritten Tales 2 mentre su PlayStation Vita troviamo Psycho-Pass: Mandatory Happiness e Uncanny Valley.
Davvero un mese eccellente non c'è che dire, i giochi potranno essere scaricati dal 2 gennaio, fino ad allora avrete ancora tempo per scaricare i vecchi giochi di Dicembre, come Darksiders II: Deathinitive Edition e Kung Fu Panda: Showdown of the Legendary Legends su PlayStation 4.
Disponibili dal due gennaio
Deus Ex: Mankind Divided (PS4)
Batman: The Telltale Series (PS4)
StarBlood Arena (bonus PS Plus – PS VR richiesto)
Sei tu! (Bonus PS Plus – PlayLink)
Sacred 3 (PS3)
Book of Unwritten Tales 2 (PS3)
Psycho-Pass: Mandatory Happiness (PS Vita)
Uncanny Valley (PS Vita e PS4)