Humble Store continua a regalarci degli ottimi titoli su PC, oggi è la volta di Layers of Fear, un horror psicologico che ci viene offerto insieme alla colonna sonora per un periodo di tempo limitato.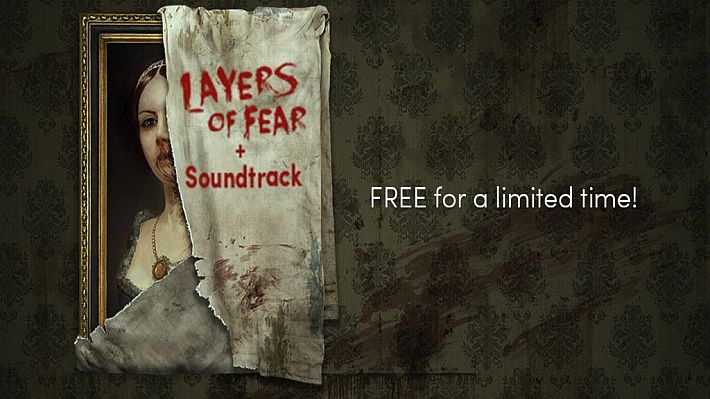 Prendi un altro drink mentre la tela incombe di fronte a te. Una luce guizza fioca nell'angolo, hai creato innumerevoli opere d'arte, ma mai niente di simile … simile a questo. Perché non lo hai mai fatto prima? Sembra così ovvio in retrospettiva.
I tuoi amici, critici, soci in affari – presto, vedranno tutti. Ma manca ancora qualcosa … Alzi lo sguardo, sorpreso. Quella melodia … Era un pianoforte? Sembrava proprio come lei … Ma, no … sarebbe impossibile. Se n'è andata. Sono tutti spariti.
Devo concentrarmi. Quanto tempo ci vuole per arrivare a questo punto? Troppo lungo, ma non importa. Non ci saranno più distrazioni. È quasi finito. Puoi sentirlo. La tua creazione. Il tuo Magnum Opus.
Hai il coraggio di aiutare a dipingere un vero capolavoro di paura? Layers of Fear è un gioco horror psichedelico in prima persona con una forte attenzione per la storia e l'esplorazione.
Immergiti nella mente di un pazzo pittore e scopri il segreto della sua follia, mentre cammini attraverso una villa dell'epoca vittoriana, vasta e in costante cambiamento. Scopri le visioni, le paure e gli orrori che intrecciano il pittore e completa il capolavoro che ha cercato di creare.
Caratteristiche
Horror psichedelico – Un senso di follia significa che ogni turno della telecamera può cambiare completamente l'aspetto di ciò che ti circonda.
Ambiente vittoriano – Esplora un mondo di giochi ispirato a dipinti, architetture e decorazioni del XIX secolo.
Arte originale e classica – Numerosi pezzi di arte e musica originali arricchiscono la storia e l'ambiente.
Esplorazione incentrata sulla storia – Solo esplorando l'ambiente puoi scoprire i dettagli del passato oscuro e tragico del pittore.
Colonna sonora
Il compositore Arkadiusz Reikowski, le cui colonne sonore esprimono perfettamente terrore e paura, ha creato la colonna sonora di Layers of Fear con due parti distinte: in primo luogo l'elemento lirico, che rappresenta la moglie del pittore, e in secondo luogo i toni oscuri, inquietanti, che catturano lentamente la sensazione di una mente scivolando verso la follia.
Oltre alla sua composizione per Layers of Fear, Arkadiusz è ben noto per il suo lavoro con la famosa cantante di Silent Hill Mary E. McGlynn sul titolo Kholat e per la sua lunga collaborazione con Akira Yamaoka.
Elenco brani
Main Theme (feat. Penelopa Willmann-Szynalik)
Something In The Dark
Paintings On The Walls part 1
Memories From The Child's Room
These Thoughts Are Killing Me
Main Theme (Piano Version)
Scrapes
Messed Up
Paintings On The Walls part 2
I Can Hear The Crying
The Office
It's In My Head
Shapeless Dreams
The Walls Are Changing
The Music Box
The End (feat. Penelopa Willmann-Szynalik)
Scarica ora Layers of Fear + Soundtrack su PC Windows, MacOS o Linux, clicca qui!!
Layers of Fear + Soundtrack gratuito su Humble Store
ultima modifica:
2017-12-18T19:47:42+01:00
da