Metal Gear Solid V: The Phantom Pain e Amnesia: Collection sono i due titoli offerti nella Instant Games Collection di Ottobre su Playstation 4.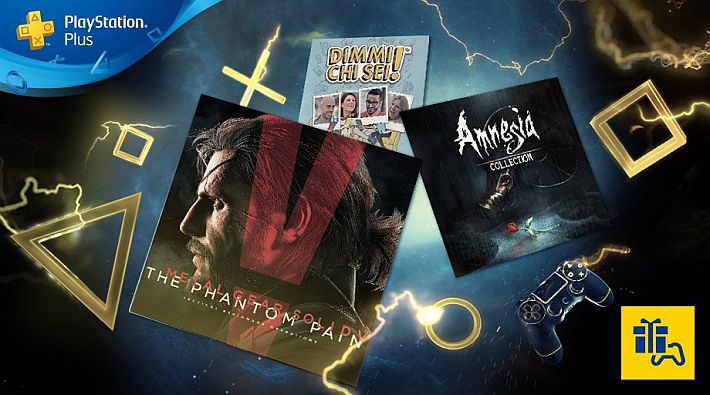 Gli abbonati al Playstation Plus potranno scaricare i titoli a partire dal 3 ottobre. Metal Gear Solid V: The Phantom Pain è stato pubblicato nel Settembre del 2015 e segna l'addio di Kojima Productions all'universo di Metal Gear è il culmine di trent'anni di sviluppo all'avanguardia.
Amnesia: Collection raccoglie la trilogia di Amnesia: The Dark Descent, Amnesia: A Machine for Pigs e Amnesia: Justine, una delle avventure più terrificanti e più avvincenti sviluppate dalla Frictional Games su PC Windows.
La lista completa dei titoli disponibili dal 3 ottobre:
Metal Gear Solid V: The Phantom Pain (PS4)
Amnesia: Collection (PS4)
RIGS: Mechanised Combat League (PS Plus Bonus – PSVR necessario)
That's You (PS Plus Bonus – PlayLink)
Monster Jam Battlegrounds (PS3)
Hustle Kings (PS3)
Hue (PS Vita & PS4)
Sky Force Anniversary (PS Vita & PS4)