Microsoft ha annunciato i titoli della Games with Gold per il prossimo mese di Ottobre, pochi giorni ci separano dal poter scaricare gratuitamente altri due giochi della Xbox 360 e della Xbox One.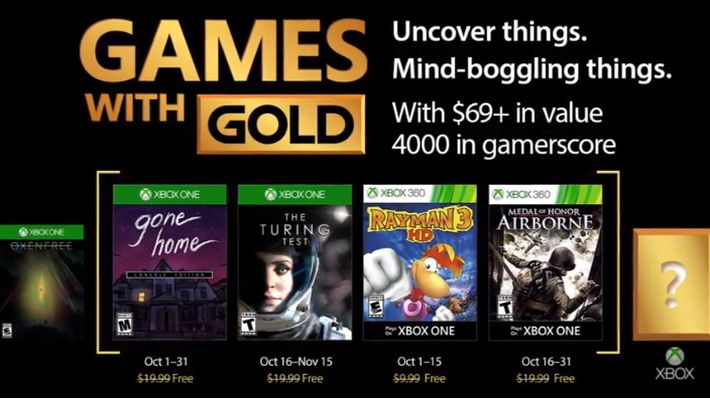 Cala la qualità dei titoli offerti, dal primo ottobre gli abbonati potranno scaricare l'avventura narrativa Gone Home: Console Edition, mentre dal 16 ottobre al 15 novembre viene offerto il puzzle game sci-fi The Turing Test.
Su Xbox 360 sarà disponibile invece il classico platform Arcade Rayman 3 HD, così come anche l'epico Medal of Honor: Airborne, sparatutto in prima persona della seconda guerra mondiale. Questi due titoli potranno essere eseguiti anche su Xbox One grazie alla retrocompatibilità.