Annunciati i vincitori della 34° edizione dell'evento Golden Joystick Awards che ha visto premiare i videogiochi più votati dal pubblico.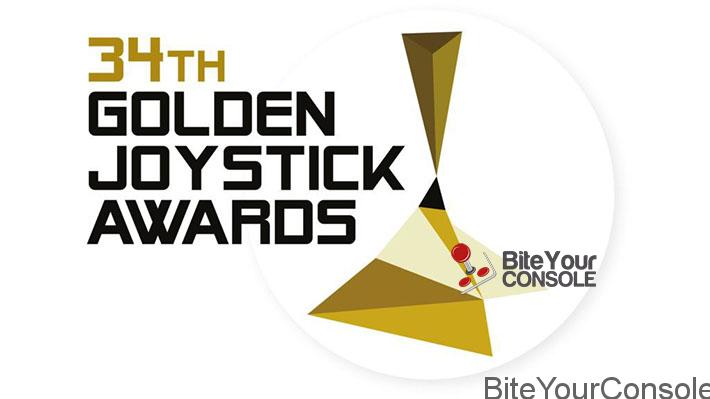 Il Golden Joystick Awards è la seconda cerimonia più senile (dopo Arcade Awards) che premia il miglior gioco per computer e console dell'anno corrente.
Lo scorso anno a far incetta di premi The Witcher III: Wild Hunt, e quest'anno non poteva esser da meno l'espansione Blood and Wine.
Miglior Audio: Fallout 4.
Miglior Momento di gioco: Gioco del gioco in Overwatch.
Best Gaming Performance: Doug Cockle come Geralt di The Witcher 3.
Miglior piattaforma di gioco: Steam.
Miglior gioco Indie: Firewatch.
Miglior gioco multigiocatore: Overwatch.
Miglior gioco originale: Overwatch.
Miglior Storytelling: The Witcher 3: Blood and Wine.
Miglior Visual Design: The Witcher 3: Blood and Wine.
Breakthrough Award: Eric Barone (Stardew Valley).
Gioco competitivo dell'anno: Overwatch.
Competitive Play of the Year: Coldzera's jumping AWP quad kill at MLG Columbus.
Critics Choice Award: Titanfall 2.
Gaming Personality of the Year: Sean Plott (Day (9)).
Hall of Fame: Lara Croft.
Handheld/Gioco dell'anno: Pokemon Go
Innovation of the Year: Pokemon Go.

Premio alla carriera

: Eiji Aonuma.

La maggior parte del gioco Ricercato: Mass Effect Andromeda.
Nintendo Game of the Year: The Legend of Zelda: Twilight Princess HD.
Gioco PC dell'Anno: Overwatch.
Gioco dell'anno PlayStation: Uncharted 4: Fine di un ladro.
Studio dell'anno: CD Projekt Red.
Gioco finale dell'anno: Dark Souls 3.
Gioco dell'anno Xbox: Rise of the Tomb Raider.
YouTube – personalità in arrivo dell'Anno: Jesse Cox.
(Visited 106 times, 1 visits today)