Il developer TheFlow, membro del team Freek intende continuare lo sviluppo di Vitamin, l'applicazione homebrew utilizzata per creare i backup dei propri giochi su Memory Stick.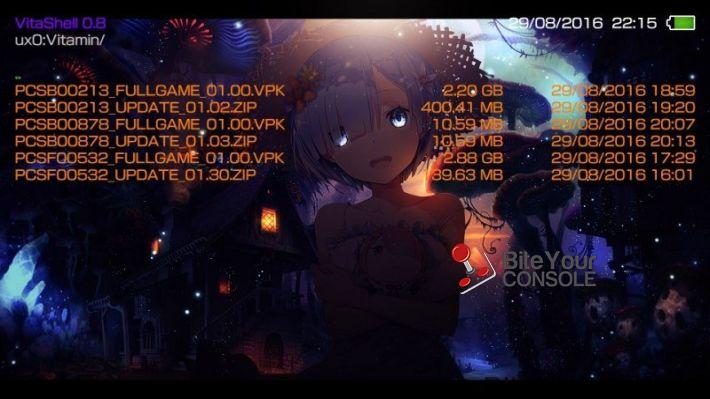 Dalla precedente versione lo sviluppatore era riuscito ad aumentare la compatibilità dei titoli, tra cui Killzone: Mercenary, Uncharted: Golden Abyss, Batman Arkham Origins – Blackgate e Call of Duty: Black Ops Declassified.
Next step would be to support games using Fios Psarc archives. If you need an test game, Sword Art Online Hollow Fragment uses it.

— MrColdbird (@MrColdbird) September 1, 2016
Tuttavia la lista dei giochi risulta molto più ampia, e alcuni titoli presentano al loro interno archivi Fios e Fios2 Psarc non supportati pienamente da Vitamin.
and fios2 games were already partly supported using a fios2 wrapper patch in steroid.

— Andy Nguyen (@theflow0) September 1, 2016
Lo sviluppatore intanto ci fa sapere che al momento gli archivi fios2 vengono supportati solo parzialmente attraverso una particolare patch (steroid), ora non ci resta che pazientare il rilascio della prossima versione di Vitamin.
TheFlow al lavoro su un grande aggiornamento di Vitamin
ultima modifica:
2016-09-02T23:08:23+02:00
da