Chi non ha mai giocato almeno una volta ad uno dei capolavori di Castlevania alzi la mano, nessuno? come è naturale che sia, ed oggi l'ex produttore della serie Koji Igarashi ha annunciato un nuovo capitolo che però si discosta leggermente dall'avventura a cui eravamo abituati.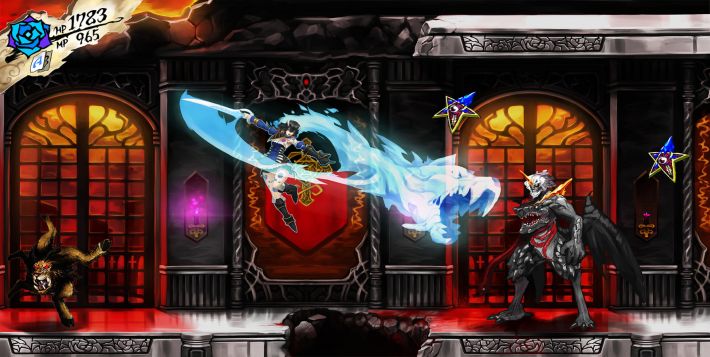 Il videogioco segue le stesse orme di Castlevania ma cambia titolo, Bloodstained: Ritual of the Night vede come protagonista una giovane ragazza di nome Miriam afflitta da una maledizione che le sta lentamente cristallizzando il corpo.
Convocata dal suo amico Gebel la nostra protagonista dovrà combattere per farsi strada attraverso un castello infestato da alcuni demoni dell'inferno.
Igarashi, ha lasciato Konami nel 2014, sviluppando il gioco con lo studio Inti Crea, la squadra ha lanciato una campagna su Kickstarter cercando di raccogliere fondi per 500 mila dollari, ma come facilmente intuibile sono bastate poche ore per superarne la soglia.
La scelta di utilizzare uno stile a 2.5D è stata motivata dal desiderio di esplorarne il suo potenziale, ma la studio promette che il gioco manterrà comunque lo stile classico che i fan hanno imparato ad amare. Il titolo uscirà anche su Xbox One e PC