Sono terminati i test per la patch PS4 noBD Updater che registra un tasso di successo del 100% per tutti i firmware "sensibili", questo significa che ora anche chi possiede una console PlayStation 4 con lettore blu-ray rotto o danneggiato sarà in grado di aggiornare al firmware 9.00.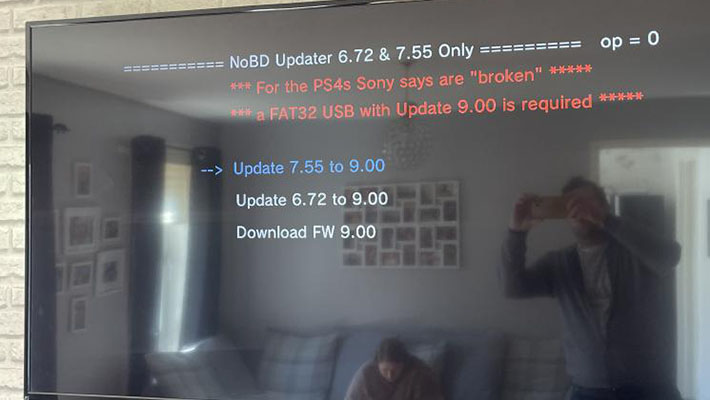 Unica prerogativa è che la console deve eseguire già un exploit, i firmware compatibili sono: 6.20, 6.7x, 7.0x, 7.50, 7.51 e 7.55.
(2/2) inside the zip you will find folders for every supported FW, the payload is a modified Mira payload (open source on my NoBD Mira branch)

the 2nd file USB.ELF can be loaded by the payload either by coping it to ROOT of a USB or how you normally load a Mira elf via netcat

— LM 🇺🇦 (@LightningMods_) April 28, 2022
Lo sviluppatore LightningMods ha pubblicato solo i payload, seguirà una guida passo passo e istruzioni su come ottenere una licenza per il programma che dovrà essere installato sulla console. Questo significa che, a parte i payload, il programma sarà a pagamento.
All'interno dell'archivio sono presenti il payload Mira opportunamente modificato e il file USB.ELF che dovrà essere caricato dal payload copiandolo all'interno di un dispositivo USB o iniettato nella console attraverso l'utilizzo di netcat.
Download: noBD Payload
Fonte: twitter.com