Annunciati e confermati i titoli che entreranno a far parte del catalogo PlayStation Plus, i membri abbonati avranno modo di riscattare e scaricare un grande big dal prossimo 3 maggio, stiamo parlando di FIFA 22.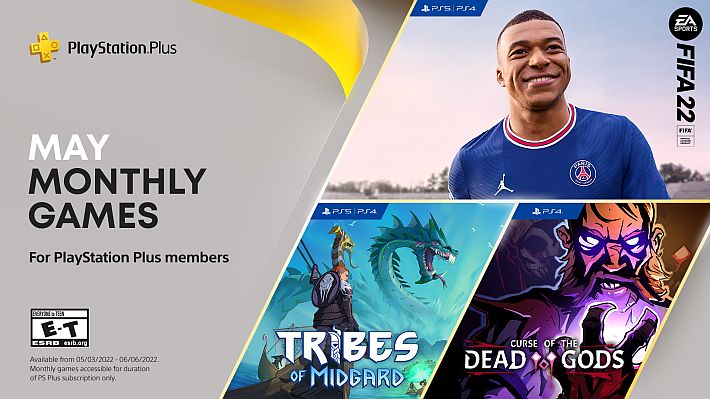 Questa è la prima volta che Sony offre un titolo di calcio all'interno del proprio servizio in abbonamento.
Probabilmente un atto voluto, questo sarà l'ultimo capitolo della serie dato che Electronic Arts non ha dato seguito alla richiesta di 1 miliardo di euro da parte della FIFA.
Questo non significa che Electronic Arts abbandonerà lo sviluppo di FIFA che si limiterebbe a cambiare solo il nome, il prossimo episodio della serie si intitolerà semplicemente EA Sports Football Club, abbreviato in EA Sports FC.
FIFA 22 (PS4/PS5)
In FIFA 22 potrai vivere al massimo ogni attimo sul campo da gioco grazie alla straordinaria tecnologia di nuova generazione HyperMotion.
HyperMotion integra i dati motion capture avanzati di tutta la squadra e la tecnologia di apprendimento automatico per spingere al massimo il gameplay di FIFA 22, sfruttando la potenza delle console di nuova generazione per offrire l'esperienza di gioco più realistica, reattiva e fluida mai creata.
Questo enorme volume di dati di altissima qualità sui movimenti umani reali determina le movenze dei singoli giocatori e delle squadre in FIFA 22.
I dati raccolti da ogni tocco, contrasto, scatto e duello hanno dato origine al più grande aggiornamento delle animazioni nella storia di FIFA.
Curse of the Dead Gods (PS4)
In cerca di inimmaginabili ricchezze, vita eterna e poteri divini, giungi presso questo tempio maledetto: un infinito labirinto di trappole mortali, mostri e fosse senza fondo.
Tribes of Midgard (PS4/PS5)
Stanno arrivando i Giganti! Forma una tribù con fino a 10 giocatori per difendere il tuo villaggio dall'inarrestabile assalto di spiriti letali e giganteschi bruti che faranno di tutto per portare la fine del mondo in questo gioco con un mix di elementi di azione, survival e roguelite.
Fonte: blog.playstation.com