Lo store online della Epic Games questa settimana ci regala Relicta, il puzzle game in prima persona basato sulla fisica in cui si dovranno combinare in maniera creativa magnetismo e gravità per svelare i segreti della Base Chandra.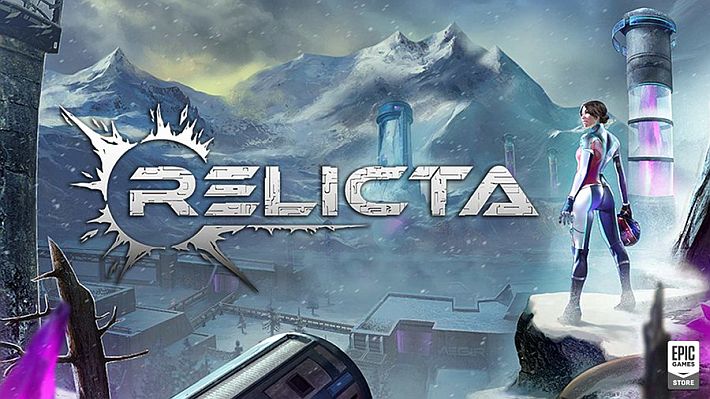 Senza l'aiuto di nessuno, nelle profondità della Luna, la tua mente scientifica è l'unica cosa che potrà mantenere tua figlia in vita.
Picture this: you're a top physicist stranded on an eerie, derelict Moon base. 🌑

Alone in the depths of the Moon, your scientific mind is the only thing that can keep your daughter alive.

Play Relicta for FREE now! https://t.co/Htftoa77Xm pic.twitter.com/dGbyRcAMes

— Epic Games Store (@EpicGames) January 20, 2022
Vestirai i panni di un'eccellenza della fisica dimenticata su una base lunare inquietante e derelitta. Fatti strada tra enigmatici crateri terraformati manipolando la gravità e il magnetismo secondo la tua volontà al fine di risolvere rompicapi fisici.
Ti lancerai a capofitto e proverai a ottenere uno stato di sicurezza o ti prenderai il tuo tempo per mettere insieme gli indizi così da svelare gli intrighi della politica orbitale del XXII secolo?
Sepolto nell'oscurità eterna dei crateri lunari esiste un segreto che potrebbe rivendicare la vita di tua figlia oppure cambiare il destino dell'umanità per sempre. Sei pronto ad affrontare le conseguenze finali della tua ricerca?
Se siete interessati, potrete riscattare e scaricare gratuitamente Relicta visitando questo indirizzo fino al prossimo 27 gennaio, da quella data il gioco verrà sostituito da DAEMON X MACHINA.
Fonte: twitter.com