Accogliamo il nuovo anno con il ritorno in scena del TeamFAPS e la pubblicazione di una primissima versione di CEX2DEX, l'applicazione per console PlayStation Vita ci permette di passare da Retail a TestKit e viceversa.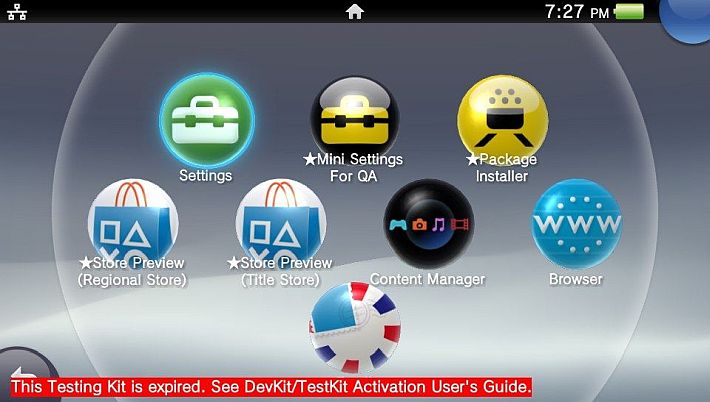 I vantaggi di questo strumento sono molteplici, se ad esempio si carica i file act.dat e act.sig associati all'OpenPSID all'interno della directory tm0:act/, andando ad eseguire il flashing con CEX2DEX, la console convertita in DEX si comporterà con un TestKit attivato.
Happy new year everyone!
This is the first release of 2022 by Team FAPS!

The CEX2DEX.

Please read the README carefully for your safety and then enjoy them!https://t.co/bZFNEPA0b5

— Princess of Sleeping (@PoSsvkey) January 1, 2022
Una volta eseguita la conversione i file fSELF potranno essere eseguiti sulla console PlayStation Vita senza il bisogno di HEN o Ensō.
Installazione
Scaricare e installare il plugin CmepMgr (richiesto).
Scaricare e installare il plugin reF00D v1.1 o versione successiva (richiesto).
Installare il file .vpk e installare TestKit cid dal menu CEX2DEX.
Se desideri installare TestKit PUP, copiare il file PUP del TestKit su ux0:data/PSP2/UPDATE/PSP2UPDAT.PUP e installarlo dalla modalità sicura (Safemode).
Disinstallazione
Se si intende rimuovere l'installazione del PUP TestKit, selezionare Temp CEX spoof dal menu CEX2DEX ed uscire manualmente dall'applicazione in caso di successo (0x0) altrimenti riavviare il dispositivo e riprovare.
Installare anche il PUP Retail da modoru tenendo premuto al momento dell'avvio (qui, in caso di successo, il dispositivo dovrebbe riavviarsi automaticamente).
Selezionare uninstall DEX cid dal menu CEX2DEX per ripristinare il CID originale.
Note importanti
Attualmente l'applicazione funziona solo su firmware 3.60, più precisamente su firmware 3.60.011 TestKit (md5: 7ef8c7f3797c0324f11992a2fa4b3657).
Se CEX2DEX viene riavviato molte volte su "loading kernel helper", quelli richiesti non verranno installati.
Si prega di notare che l'installazione di DEX CID cambierà in modo permanente il dispositivo.
Tieni anche presente che questi sono stati accuratamente testati ma possono causare danni irreparabili al dispositivo.
Download: CEX2DEX v1.0
Download: Source code CEX2DEX v1.0
Fonte: psx-place.com
[Scena PS Vita] Rilasciato CEX2DEX v1.0
ultima modifica:
2022-01-02T11:25:21+01:00
da