La nuova console Nintendo Switch OLED può essere modificata, almeno secondo alcuni video apparsi sulla rete che mostrerebbero l'avvio del modchip HWFLY (clone cinese del modchip SX Core).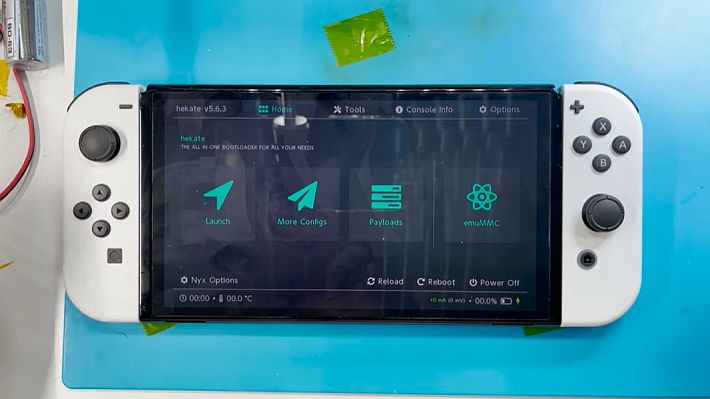 Il video mostra solo il chip già saldato sulla scheda madre, mentre non viene data alcuna spiegazione di come eseguire le saldature.
Poco più avanti viene eseguito il bootloader Hekate all'accensione della console, tuttavia per qualche strano motivo, il touchscreen sembra non rispondere più ai comandi.
Just a heads up — if you somehow find yourself in the circumstance of being able to do so, you should not run Atmosphere on OLED model switches right now.

Battery configuration is currently not implemented, and so ams will misconfigure battery on boot: https://t.co/027X3YSqta

— Michael (@SciresM) October 11, 2021
Il developer SciresM consiglia di non eseguire Atmosphère su Nintendo Switch OLED, almeno non al momento, in quanto non ha implementata una corretta configurazione della batteria (se eseguito, il custom firmware atmosphère potrebbe eseguire all'avvio una configurazione errata della batteria).
Fonte: gbatemp.net
Mostrato in video la nuova Nintendo Switch Oled modificata attraverso il modchip HWFLY
ultima modifica:
2021-10-11T12:04:02+02:00
da