Xump – The Final Run è un semplice puzzle game multipiattaforma realizzato del team Retroguru. Pubblicato inizialmente dalla Psilocybin Development nel 2005, il gioco è migliorato sotto quasi ogni aspetto, con nuova grafica, nuovi livelli, nuova musica, nuove opzioni e quant'altro.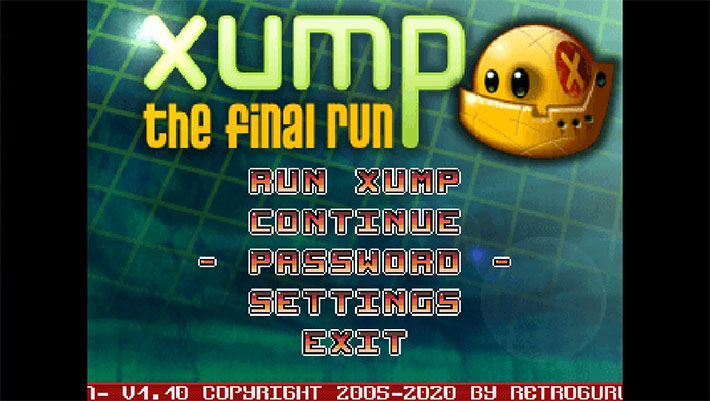 Aiuta Holger a ripulire i campi spaziali deserti. Poiché questo è un compito molto pericoloso per un essere umano, un headbot di nome Xump sarà colui che dovrà soffrire. Il tuo compito principale è quello di pulire tutte le tessere che si dissolvono su diversi livelli a schermo singolo semplicemente calpestandole, una per una.
Xump v.1.0 by Retroguru Team can now be downloaded from VitaDB, VHBB or EasyVPK! More info is available here: https://t.co/t2jyAUieAU pic.twitter.com/En2cIFxQyD

— VitaDB (@VitaDB1) June 6, 2021
Pochi campi sono protetti da mine e necessitano di un doppio tocco. Le mine possono essere fatte esplodere quando ci si passa sopra oppure possono essere disarmate da Xump quando si rimane su questo campo specifico per un breve momento.
Download: Xump – The Final Run v1.0
Fonte: twitter.com
[Scena PS Vita] Rilasciato Xump – The Final Run v1.0
ultima modifica:
2021-06-07T19:24:46+02:00
da