Disponibile un nuovo aggiornamento alpha per Orbis Toolbox, la versione modificata dell'interfaccia utente della console PlayStation 4, a detta dello sviluppatore Greg (aka OSM-Made), dovrebbe aiutarci nel lancio e nello sviluppo di applicazioni homebrew.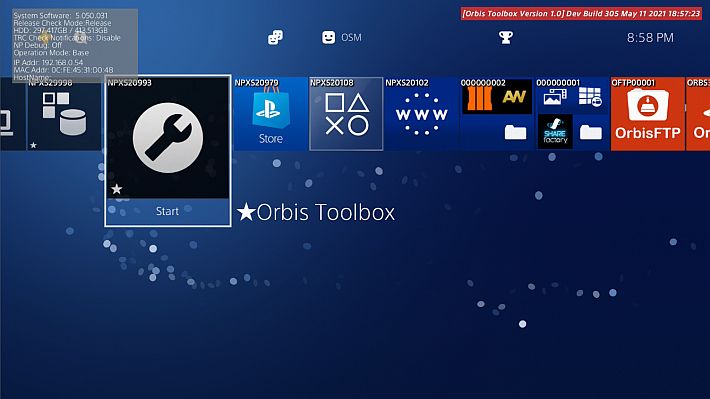 Questo nuovo aggiornamento mira a correggere alcuni problemi legati all'utilizzo della RAM e della VRAM, riuscendo a visualizzare anche le statistiche di utilizzo complete. Purtroppo l'app non si rende ancora compatibile con il firmware 7.5x.
Got the RAM and VRAM Usage sorted out, it now shows full usage statistics. 🙂 Thanks to 3750gustavo on discord for pointing out the RAM issues.

For those wanting to give the alpha a try you can download it from my discord server or the GitHub repo.https://t.co/FWybHA8Keh

— OSM ツ (@LegendaryOSM) May 27, 2021
Molti utenti hanno riscontrato problemi durante l'utilizzo di questa app, si consiglia pertanto di prestare attenzione qualora vogliate installarla e testarla.
Fonte: twitter.com