Disponibile il porting di un nuovo titolo su console PlayStation Vita e PlayStation TV, si tratta di uno tra i più blasonati Platform Rage, stiamo parlando di I Was Rebuilt.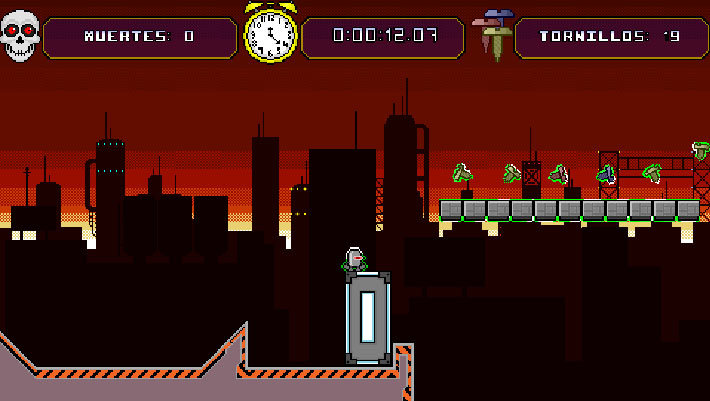 Gioca nei panni di R3B, un agile e avanzato robot creato dal Dr. Zhang. In un futuro non molto lontano dal nostro, c'è un famoso programma televisivo chiamato "Madness of Annihilation of Robots", in cui i robot devono completare una serie di test che sono in aumento in difficoltà.
I Was Rebuilt v.2.0.0.1 by Gurila Ware Games can now be downloaded from VitaDB, VHBB or EasyVPK! More info is available here: https://t.co/nXPTD29hlN pic.twitter.com/WD9ptnSAiK

— VitaDB (@VitaDB1) April 23, 2021
I robot sono esposti a grandi pericoli come: seghe, missili guidati, lanciafiamme, acqua, punte, abissi, torrette, altri robot nemici.
Il robot in grado di completare gli 80 test riceverà il modulo di libero arbitrio, un modulo avanzato creato dalla società GurilaTech che consente al robot di prendere le proprie decisioni e riscrivere il codice sorgente. Anche se ancora nessun robot ha completato con successo tutti i test.
L'obiettivo del Dr. Zhang è quello di creare un robot in grado di prendere le proprie decisioni e l'unico modo in cui può ottenere è ottenere il modulo del libero arbitrio.
Changelog
Corretto un bug per il nemico con la pistola acida nel capitolo 4.
Corretto il problema con il menu "erase savedata".
Download: I Was Rebuilt v2.0.0.1
Fonte: twitter.com
[Scena PS Vita] Rilasciato I Was Rebuilt v2.0.0.1
ultima modifica:
2021-04-23T16:35:04+02:00
da