Pubblicata la prima pre-alpha di Pocket League su console PlayStation Vita e PlayStation TV, gioco di calcio dalle meccaniche simili a Rocket League.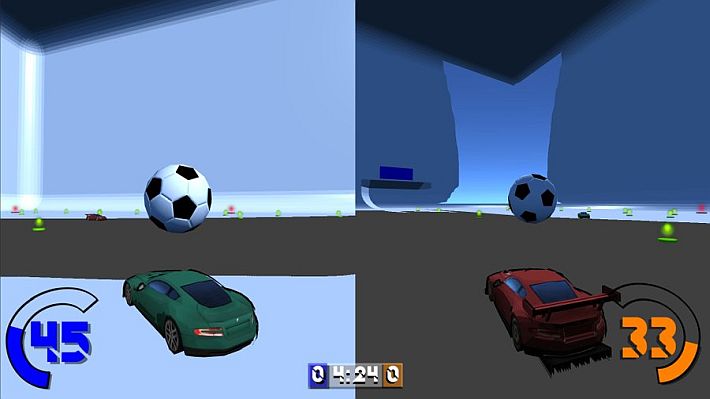 Il giocatore controlla un'auto all'interno di un campo rettangolare con due porte ai lati più piccoli. Lo scopo del gioco è quello di mandare il maggior numero di palle nella porta avversaria. La squadra che in 5 minuti segna più gol vince la partita.
#PocketLeague pre-alpha
More performance improvements, now runs at a locked 30fps, fixed a bug that prevented any audio from playing, fixed a bug that made every goal count twice, visual & balancing changes, removed debug stats#VitaIsland https://t.co/iDSgIZnyAu pic.twitter.com/6CDpwL2iWR

— Megane from Parking Lot Studio (@parkinglotgames) January 27, 2021
Il gioco ha visto la pubblicazione di molti aggiornamenti correttivi in questi ultimi giorni, questa versione funziona a 30 FPS bloccati, corregge inoltre un bug che impediva la riproduzione dell'audio e un altro bug che contava due volte ogni obiettivo.
Download: Pocket League pre-alpha
Fonte: twitter.com
[Scena PS Vita] Pubblicata la prima pre-alpha di Pocket League
ultima modifica:
2021-01-27T17:28:49+01:00
da