Se siete abbonati al PlayStation Plus, dal 13 al 16 settembre avrete accesso ad una serie di sconti sul PlayStation Store, da Red Dead Redempion 2 disponibile a soli 34,99 euro a God of War e Days Gone, giusto per citarne alcuni.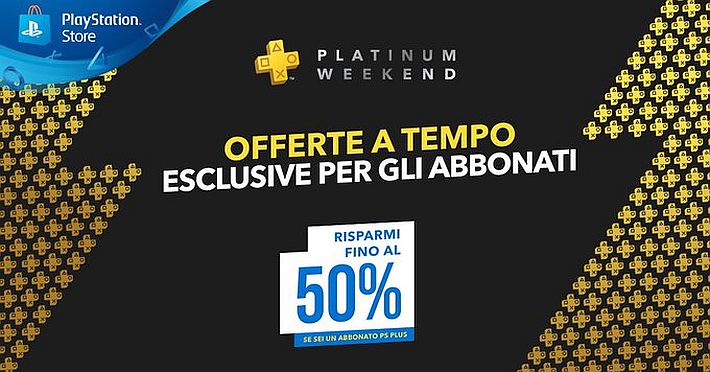 La nuova promo, che ricordiamo è riservata esclusivamente agli abbonati PlayStation Plus, prende il nome di Weekend Platinum. Se siete amanti del digitale questa è l'occasione giusta per aggiungere alla libreria i giochi più interessanti rilasciati quest'anno.
Per chi desidera risparmiare ancora di più, può scegliere di acquistare una PSN Card su Press-Start disponibile nei tagli da 20 euro e da 35 euro.
Provalo ora, acquista Red Dead Redempion 2 a soli 30,19 euro anziché 34,99 euro.
Questi sono solo alcuni dei titoli in offerta per questi tre giorni:
Red Dead Redemption 2 (50% di sconto)
Red Dead Redemption 2: Special Edition (50% di sconto)
Metro Exodus (50% di sconto)
Days Gone (40% di sconto)
World War Z (40% di sconto)
God Of War (30% di sconto)
Horizon Zero Dawn Complete Edition (30% di sconto)
Crash™ Team Racing Nitro-Fueled – Nitros Oxide Edition (25% di sconto)
Scopri la lista completa a questo indirizzo.