Quest'anno Sony ha deciso di mettere nel cassetto le 12 offerte di Natale sostituendole con una più sostanziosa promozione che vede una carrellata di titoli per console PlayStation 4.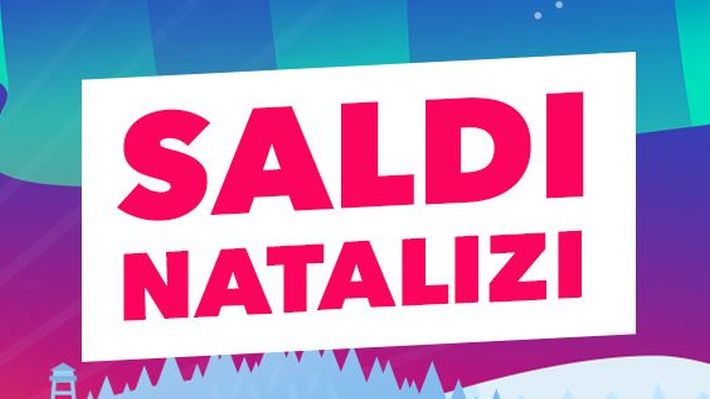 Questa settimana tornano in sordina alcuni titoli offerti durante la settimana del Black Friday, come Shadow of the Tomb Raider, Detroit: Become Human e God of War, quest'ultimo vincitore dei The Game Awards 2018.
Per chi desidera risparmiare ancora di più, può scegliere di acquistare una PSN Card su Press-Start disponibile nei tagli da 20 euro e da 35 euro.
Provalo ora, acquista Shadow of the Tomb Raider per soli 30,99 euro, ti basta prendere una PSN Card da 35 euro su Press-Start.
FIFA 19 – 39,99 euro
FIFA 19 Ultimate Edition – 54,99 euro
God of War™ – Edizione digitale deluxe – 29,99 euro
Shadow of the Tomb Raider – 34,99 euro
Shadow of the Tomb Raider – Croft Edition – 49,99 euro/44,99 euro con PS Plus
Shadow of the Tomb Raider – Digital Deluxe Edition – 39,99 euro/35,99 euro con PS Plus
Call of Duty®: Black Ops 4 – 52,49 euro
Call of Duty®: Black Ops 4 – Digital Deluxe – 84,99 euro
Call of Duty®: Black Ops 4 – Digital Deluxe Enhanced – 110,49 euro
A Way Out – 19,99 euro
Detroit: Become Human Digital Deluxe Edition – 29,99 euro
Fallout 4 – 9,99 euro
Far Cry®5 – 29,99 euro
Far Cry®5 Deluxe Edition – 34,99 euro
Far Cry®5 Gold Edition – 49,99 euro
Far Cry®5 Season Pass – 19,99 euro
F1 2018 – 29,99 euro
WWE 2K19 – 29,99 euro
WWE 2K19 Digital Deluxe Edition – 44,99 euro
LEGO® DC Supercriminali – 39,99 euro
LEGO® DC Supercriminali Deluxe Edition – 54,99 euro