Il developer notzecoxao ha pubblicato il codice sorgente di Syscon Firmware Decrypter, si tratta di uno strumento utilizzato per decrittografare  gli aggiornamenti del firmware contenuto all'interno del controller di sistema PS4.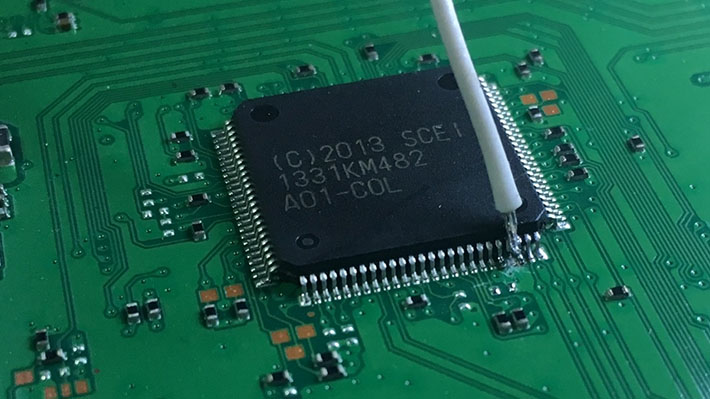 Come spiegato in un recente articolo pubblicato dal team Fail0verflow, le Syscon contengono le chiavi utilizzate per gli aggiornamenti del firmware, le chiavi snvs e la chiave di sicurezza globale RL78.
Se si conoscono le chiavi di aggiornamento del firmware, si possono crittografare e firmare i file delle patch personalizzate utilizzate per introdurre modifiche permanenti nel codice.
https://t.co/2WCxJZtGlj created this just for shits and giggles. decrypts syscon fw updates from ps4 devkit consoles (you need to provide the keys yourself, but they're not hard to find)

— Ai Ohto (@notzecoxao) October 21, 2018
Le chiavi snvs consentono invece di eseguire il downgrade della versione del firmware, mentre la chiave di sicurezza RL78, globale per tutte le syscon, si rendono necessarie per ottenere l'accesso completo in modalità OCD (On Chip Debug) attraverso un semplice glitch iniziale.
Download: Source code Syscon Firmware Decrypter