Sono passati due mesi da quando il developer Evilsperm ha annunciato su twitter lo sviluppo di un primo modchip open source per console Nintendo Switch, mentre oggi ci viene mostrato per la prima volta il boot di Hekate – IPL, il bootloader permette di eseguire una versione alpha di Atmosphere.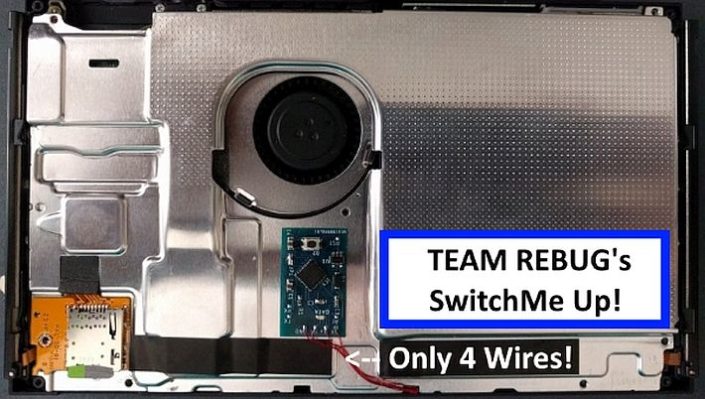 Per chi non ne fosse a conoscenza, il modchip SwitchMe UP una volta installato all'interno della console, ci permetterà di inviare in totale autonomia i payload in modalità RCM, e senza il bisogno di un computer, smartphone/Tablet Android o un dongle RX Pro.
Il primo prototipo ha suscitato fin da subito un certo interesse tra gli utenti, date le dimensioni assai contenute e la saldatura di appena 4 fili.
Mod chip works 🙂
I've tested a few configurations with rcm strapping, hardware auto RCM and software RCM. Easiest by far is software auto RCM and a easy 4 wire install. Oh no case bluge 🙂 pic.twitter.com/wSDfGB3G7K

— evilsperm (@Aboshi2011) July 17, 2018
SwitchMe UP, ha differenza di altri dongle, come SX Pro è l'ormai prossimo MTX Switch RCM prodotto dal team Matrix, non andrà ad occupare la porta USB Type-C, questo significa che potremo utilizzare la console ancorata alla base o collegata alla rete elettrica durante l'utilizzo del modchip.
[Scena Switch] SwitchMe UP in dirittura d'arrivo – Il primo modchip open source per console Switch
ultima modifica:
2018-07-18T23:14:51+02:00
da