Le 12 offerte di Natale vengono accompagnate anche quest'anno dalla promozione Due per Uno, il rovescio della medaglia lo si denota purtroppo dai prezzi gonfiati.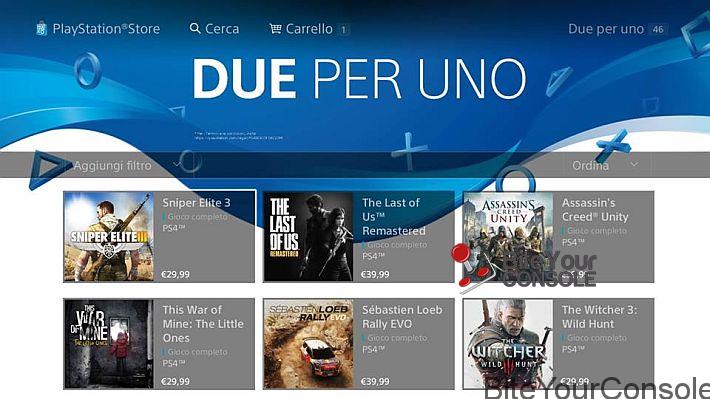 Da oggi e fino al 23 Dicembre acquistando un gioco presente nella lista Due per Uno, il meno caro viene gratis , ad esempio acquistando The Last of Us: Remastered a 39,99 euro (da pazzi), potrete scaricare gratuitamente The Witcher 3: Wild Hunt.
La stessa offerta viene proposta anche su alcuni titoli della Playstation 3.