Il developer Mathieulh insieme a Joonie e zecoxao pubblicano su Twitter alcune immagini ed un file binario risalenti al dump del lv0ldr della Playstation 3.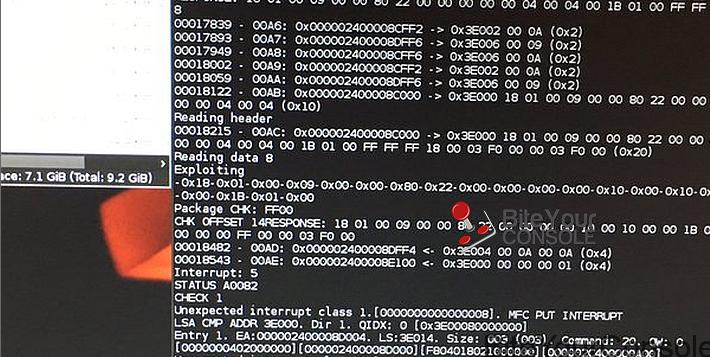 Il lv0ldr, comunemente conosciuto come bootrom (sulle versioni proto/DECR) o bootldr/Boot Loader si occupa di decifrare il LV0 attraverso l'utilizzo di una chiave univoca.
@Mathieulh @zecoxao https://t.co/ejedw45St8

Dumping log from the refurbished DECR (Currently Mike's)

— Joon (@Joonie86) April 1, 2016
Il Boot Loader si occupa anche di riordinare la sequenza di avvio per le varie funzioni (listato preso da PS3devwiki).
Initialises I/O (IOIF0/IOIF1).
Checks CBE version.
Checks Memory configuration.
Checks flash format (1 or 1_1).
Checks sb_rom_base (South Bridge).
Initialises SS2_WORK (Starship2).
Initialises XDR RAM (And verifies with memtest elf – On SPU 0 – It's hardcoded to load there).
Checks eeprom_os_bank_indicator for active ROS.
Authenticates + decrypts lv0 (which runs on PPU) from the active ROS -> loaders INIT.
NEW consoles only: metadata lv0.2 (signed with nonrandomfail key) is used to check lv0 integrity.
Ricordiamo come tutto questo sia possibile al momento solo su console DECR (Debug Station), la strada da percorrere sembra ancora piuttosto lunga e tortuosa, anche se il cammino intrapreso dagli hacker sembra per lo più in salita.
Download: lv0ldr_with_clear.bin