Negli ultimi giorni la scena Playstation Vita ha fatto parlare molto di sé, dapprima con l'hacker e developer SKFU che ha rivelato la presenza di alcune funzioni nascoste all'interno della Playstation Vita e Playstation 4 e in secondo luogo il rilascio da parte del developer qwikrazor87 del nuovo kernel exploit.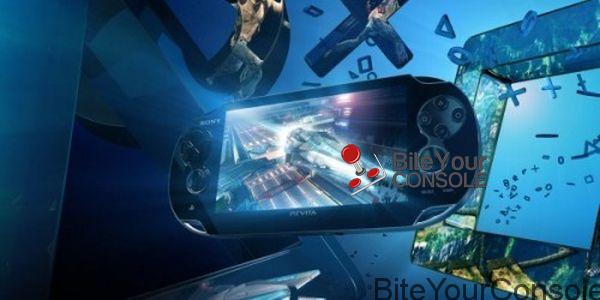 Una scelta quella del developer non andata di certo a genio ad Acid_Snake che per tutta risposta ha pubblicato su Twitter il link contenente gli oltre 50 exploit in user mode per PSP, 35 dei quali riportati sul VHBL.
Difficile comprendere se gli exploit funzionino perfettamente, alcuni potrebbero risultare vecchi e molto probabilmente patchati da Sony nel tempo, al momento come dichiarato da Wololo solo Patapon e Patapon 2, risultano nuovi.
L'archivio trapelato contiene il porting del VHBL
Arcade Air Hockey and bowling.
Armored Core 3 Portable.
Armored Core Silent Lines Portable.
Arcade Darts.
Ben 10 Protector of Earth.
Crime Spree.
Cubixx.
Disgaea2.
Gladiator Begins (previously revealed by Qwikrazor87 here).
Go! Sudoku.
Hero Of Sparta.
International Athletics.
Jikan De Fantasia.
Jikandia: The timeless Land.
Karakuri.
Kazook.
Knight Fortix 2.
Mawaskes.
101 in 1 Megamix.
Me Monstar: Hear me roar.
Mimana Iyar Chronicle.
MyStylist.
Naruto Shippuden: Ultimate Ninja Impact.
N.O.V.A.
Robin Hood The Return Of Richard.
Patapon.
Patapon 2.
Persona 2.
Pool Hall Pro.
Puzzle Scape.
Sid Meier's Pirates!
Space Invaders Extreme.
Skate Park City.
Talkman Travel Tokyo.
Tokobot.
Ultimate Ghosts 'n Goblins.
World of Pool.
L'Archivio trapelato contiene anche i "Ciao mondo" (vulnerabilità Proof of Concept)
Arcade Essentials.
Bashi Blocks.
Block Cascade Fusion.
Duael Invaders.
Field Commander.
FieldRunners (new exploit).
Fight Night Round 3.
Key of Heaven.
Kingdom of Paradise (Tenchi no mon).
Manic Monkey Mayhem.
Numblast/Qruton.
Petz Hamsters Bunch.
Spinout.
Sweet Fuse: At your side.
Vertigo.
L'archivio trapelato cita i seguenti giochi: God of War – Ghost of Sparta e Tiny Hawk, contiene inoltre informazioni critiche sugli exploit PS1 nei titoli come in Tekken 2, che potranno presumibilmente essere utilizzate all'interno dei classici PS1 per eseguire ISO PS1 con il suono (cosa che non era possibile perfettamente sul TN-V).
Wololo sostiene che molto probabilmente Sony utilizzerà questo enorme archivio per rafforzare la loro sicurezza all'interno dell'emulatore PSP, e questo per noi è un male, in quanto il prossimo aggiornamento 3.30 risulta alle porte.
Download: Qwikrazor exploits PSP User Mode exploits e VHBL ports, PS1 exploits, psp kernel exploits