Si torna a parlare di CFW 4.21 per le nostre care console CEX. Deank, sviluppatore di Multiman e non solo, ha affermato che il CFW potrebbe arrivare molto presto, per questo avrebbe aggiunto il supporto a tale modifica già dalle versioni precedenti di Multiman.
Inoltre, Deank, è sicuro che il CFW 4.21 sarà "libero", cioè gratuito e non necessiterà di nessun dongle aggiuntivo.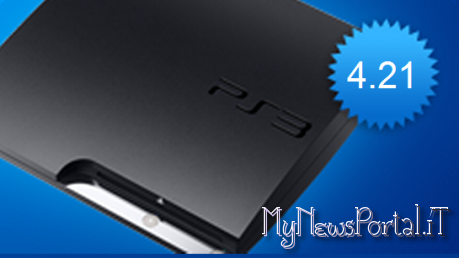 Di seguito le parole del Dev.
Stop sending me PMs with questions about this firmware. I'm not involved in its development and the only thing I know is that it will be ready soon and will be free. All CEX versions of the listed applications are updated to be compatible with 4.21CEX CFW (so, not only multiMAN would work on this new free dongle-less firmware).
La traduzione è più o meno questa:
Basta con le mail che mi inviate a riguardo del CFW 4.21. Non sono coinvolto del suo sviluppo, ma posso affermare che sarà pronto presto e sarà libero. Tutti gli homebrew per console CEX sono stati aggiornati per essere compatibili con il nuovo CFW 4.21, quindi non solo Multiman.
Quindi che dire, sembra tutto pronto per il rilascio del nuovo CFW 4.21, che non sappiamo da quale firmware sarà istallabile, c'è chi afferma da 3.55, c'è chi dice da 4.21,  e per tutti coloro che sono a OFW 4.25?.
Non ci resta che attendere il rilascio e capire le varie caratteristiche che il nuovo CFW 4.21 riporterà.
[Scena PS3] CFW 4.21 : Deank annuncia che arriverà presto e sarà "libero"
ultima modifica:
2012-10-21T07:13:25+02:00
da