ThatOtherPerson, questo il nome dello sviluppatore dell'applicazione, ha aggiornato il gioco The Catachthonic, rendendolo compatibile con PS3 con CFW. Il gioco, prima di tale aggiornamento era compatibile solo con Wii e sistemi operativi Windows.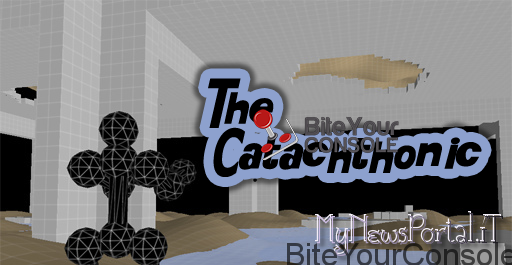 The Catacthonic è un gioco in prima o terza persona, che si svolge in ambienti interattivi. Sarà possibile muoversi con la levetta sinistra del pad della PS3, mirare con la levetta destra, saltare con il tasto X, passare dalla prima alla terza persona con il semplice clic della levetta destra ed eseguire un'azione con il quadrato, come sollevare la terra,generare blocchi, accendere e spegnare rallentatore.
Ricordiamo che tale applicazione è compatibile con le sole console con CFW.
Per tutti coloro che sono interessati di seguito vi riportiamo il download—>LINK
ENJOY!
[Homebrew PS3] The Catachthonic è compatibile con PS3 con CFW
ultima modifica:
2012-04-08T19:45:18+02:00
da