Vogliamo postarvi tale notizia per darvi tutti gli aggiornamenti che ci sono sulla scena PS3. Il tool che è stato rilasciato da questo Team che porta il nome di DexL0ve,  fino ad oggi sconosciuto, si chiama "Patched Lv2 DEX Kernal" e serve per  portare delle funzionalità di una console DEX (console per sviluppatori) in una console CEX jailbroken  (le console che noi tutti abbiamo). Il tool è stato creato per essere utilizzato con il Lv2 Loader del team Rebug che vi abbiamo parlato in questo articolo (LINK)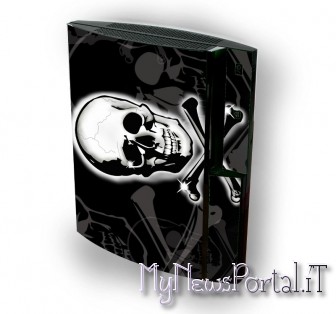 Ma andiamo a vedere le parole del Team:
 So you have a CEX, and wanted some c0ding l0ve

D0n't You Miss -_-_- Peek and P0ke ?

Finally thanks t0 –> LV2_LOADER <– you can n0w If you want some c0ding l0ve on CEX, QA it first

With thanks to Rebug, An0nymous, Dean, graf_chokolo
Precisiamo che tale strumento è volto a tutti coloro che lavorano alla scena, cioè a developer e non all'utente "normale", quindi non ci resta che sperare che tutti questi programmi-tool che stanno sorgendo  possano in futuro risultare utili per arrivare ad una soluzione per sbloccare le nostra PS3.
Stay Tuned!
fonte  ps3360crunch.net